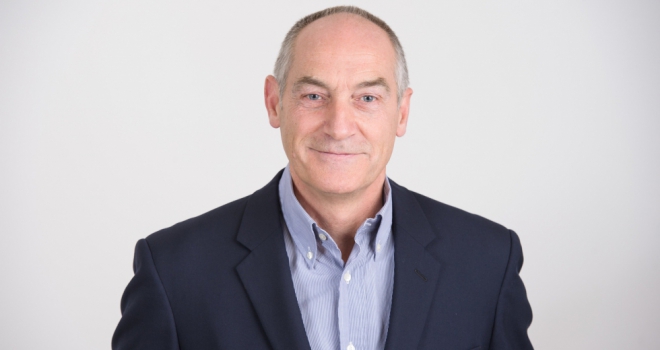 "Irrespective of the market segment, intermediaries need to be able to communicate through customers' preferred channels."
On the frontline of consumer engagement, digital optimisation now makes far better sense for intermediaries, than full-on transformation.
Transformations are challenging for most organisation. Across many sectors, companies are devising ways of remaining open to technology and able to harness it, while pursuing a strategy that is not dependent on any one innovation. This digital optimisation makes particular sense for those who need to balance wider market developments.
With fintech changing the sector from the inside and consumer trends developing faster than ever, brokers face a difficult task in keeping up with both. At the same time, they also need to maximise their own use of technology to streamline and automate processes, all while keeping the cost of IT investment under control.
What is digital optimisation?
Digital optimisation means ensuring that a company is using its technology effectively; is fully digital in terms of its functions and processes; and therefore able to leverage its data, human resource and brand into new platforms and formats as the need arises.
Crucially, digital optimisation involves using technology to implement current strategies and make processes smoother; to improve services rather than offer radically new ones. In doing so, the process also maximises the return from IT investments to date.
Why intermediaries need to optimise
Irrespective of the market segment, intermediaries need to be able to communicate through customers' preferred channels. Increasingly, this means different formats for different generations and sub-sets of the client group.
In a sector where customer loyalty is based on high quality service, and a convenient yet responsible delivery of complex services, all channels need to be offered with the same high standard of customer care and the prerequisite compliance safeguards. Modern, customer-focused intermediary brands cannot afford to let standards slip just because they are the first to trade on an emerging platform; neither can they offer a lesser service to customers still using an older approach, such as the desktop internet or telephone.
A digital optimisation strategy seeks to ensure this doesn't happen, by allowing people, processes and technology to function together seamlessly for the benefit of your customers. In order to do this, brokers and their industry peers can use a single enterprise hub that offers staff unfettered access to information, likely being supplied in many different formats by institutions who are themselves embracing new trends at a rapid pace.
Currently, there is a risk that information is compartmentalised in 'silos' which are not visible to all internal stakeholders; or that staff are forced to switch screens or even devices to access data, which wastes time and hampers service. By smoothing out these time-consuming issues, digital optimisation helps deliver the cost savings that we expect from technologies. And by delivering the data into systems, it helps maximise their working efficiency and the scope of what each application can achieve.
How to optimise
Leaders should start by evaluating their current processes. What can be done better? Where are minutes and hours being wasted? Which tasks can be automated?
Once the aims are clear, work on optimisation can begin: the advent of intelligent capture technology and machine learning means that even legacy systems that are not fully digitised can now be brought into a central system, a modern single enterprise hub system that will not be disruptive to install and yet adaptable to the wider strategic requirements.
The focus can then move to building the culture and service brand, through training staff and facilitating their service delivery in an optimised digital environment where new and old technologies are put to good use. The entire company should then be ready for any changes that come its way, while enjoying superior returns on the technologies it invested in over the last two decades.