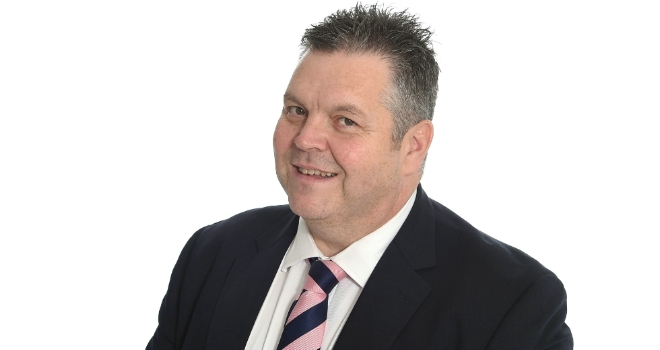 The next installment of our series looking back at a decade of the Financial Reporter Award, this time in 2012, with Metropolis Surveyors' Commercial Operations Director, Chris Bramham - the business won the Best Surveyor/Valuer category.
Why was winning a Financial Reporter Award important for Metropolis?
Winning the Financial Reporter Awards for us is special because it is voted for by our peers and we know that to win it that you genuinely have to be good at what you do, and it is right that you are recognised for this. It's not about individuals for us, it's about the team behind the business. They all play their part in helping us to deliver the service that puts us in a position to know that if we win - it's deserved.
What has changed for your business since 2012?
There have been huge changes in the market over what is essentially a short period. The second charge market is now fully regulated which is a good thing for all, and this has led to us seeing growth from this sector with both existing and new clients supporting the business. We have also seen a growth in specialist lenders, which has not only seen more options for borrowers other than the High Street, but also a diversification in the type of loans, from BTL through to bridging. However, we have seen an increased use of AVMs and desktops which have led to a contraction in the amount of work coming from volume High St lenders.
What do you think has been the best development in the industry since 2012?
For us as a business the increased use of technology is an almost daily changing landscape - but as valuers, we have access to far more information online with Rightmove, Hometrack etc which gives us the ability to be far more scientific when reaching a value, and we now have more robust justification with the figures we can produce.
We have also seen a wider acceptance of different qualifications such as Assoc Rics that will be a combatant to the aging surveyor population, and will allow us to bring new blood into the industry. However we cannot ignore the growth of the specialist sector which has brought a refreshing change to the type of lender products available to the consumer. This market remains dynamic and innovative, and provides great opportunities to firms like us who are willing to accept change and look at new streams of business.
What advice would you give a business hoping to scoop an award this year?
The best advice is to be the best at what you do. Any business is not about individuals but the team, and if this is embedded in the ethos of the business, everyone is engaged in the delivery of excellence. This shouldn't be about winning the award, but about why you have won the award!
If you could pick one song to play at the Financial Reporter Awards party, what would it be?
There are so many clichéd songs out there that you could fall back on, such as 'Don't Stop Believing' or 'Eye of the Tiger' or 'We Are the Champions', but Elvis Presley's 'If I Can Dream' sums up the idea of always looking for something and never accepting things can't be done! We have seen some pretty tough times over the past few years, but if you keep striving, and above all working hard, you can get through adversity - as Colin Powell said, "A dream doesn't become reality through magic: it takes sweat, determination and hard work!".