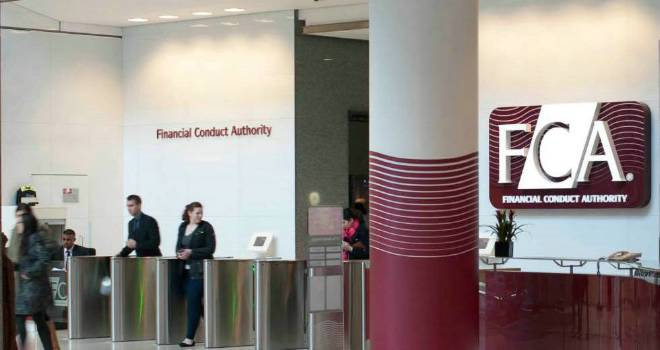 "Today's report paints a very mixed picture of the country's long-term saving and points to large groups excluded from pension provision"
At least 1.3 million UK adults claim to have experienced mis‑selling from an adviser at some point, a new FCA survey has found.
13% who have received regulated advice in the last 12 months consider they have been mis‑sold an investment or pension product. Similarly, 13% believe they have received bad advice unrelated to mis‑selling.
The FCA's Financial Lives Survey, published this morning, also reveals that 50% of UK adults (25.6 million) display one or more financial characteristics that signal "potential vulnerability".
For those 75 and over, the proportions showing financial vulnerability are higher: 69% for the 75s and over, and 77% for the 85s and over.
The research shows that 15 million people in the UK still don't have a pension, in spite of the recent progress made by the auto-enrolment programme.
Just 35% of those aged 45-54 have given a great deal of thought as to how they will manage in retirement
41% of those aged 55-64 who are receiving an income or have taken a lump sum from their defined contribution pension are still employed and a further one in six (17%) are self-employed.
A quarter are unclear how they have taken money out of their pension – whether it's through an annuity or drawdown.
2 million UK adults say they have a defined contribution pension, have received and read their annual statement in the last year, and did not understand it very well or at all.
0.4 million UK adults in the last two years have accessed a DC pension and admit to not understanding their access options at all or even that options exist.
Tom McPhail, Head of policy at Hargreaves Lansdown, commented: "Auto-enrolment has been an incredible success, helping over 8 million people so far to start building up savings for their retirement. However millions more have been left behind. Low earners, the young, part-time workers, the self-employed and people working past retirement age all risk missing out on the generous top-ups available. The sooner the benefits of this fantastic system can be extended to help more of the population, the better.
"Neither the government not the regulator has any kind of clear policy to encourage more saving and investing; it isn't even part of the FCA's statutory objectives. We'd like to see this challenge given greater priority by the government as it has profound implications both for individuals and for society more generally."
Kate Smith, Head of Pensions at Aegon, added: "Today's report paints a very mixed picture of the country's long-term saving and points to large groups excluded from pension provision and others unwilling or unable to save the amounts required to secure a decent retirement.
"One of the most worrying trends identified is amongst the 45-54 year olds who have low levels of engagement with retirement planning. Just over a third have thought about how they will manage in retirement and a similar number do not know how much they or their employer are contributing to their pension.
"Five years into auto-enrolment it's shocking that 15 million people aren't saving into a pension and many more are undersaving. Too many people are excluded from auto-enrolment, low-paid workers, some with multiple jobs and the self-employed including gig workers.
"The review of auto-enrolment, due to report by the end of the year, must address what is clearly a huge gap in the nation's savings policy. Pensions should be there as a default for all, no matter how much people earn, across how many jobs, in whatever form of employment."