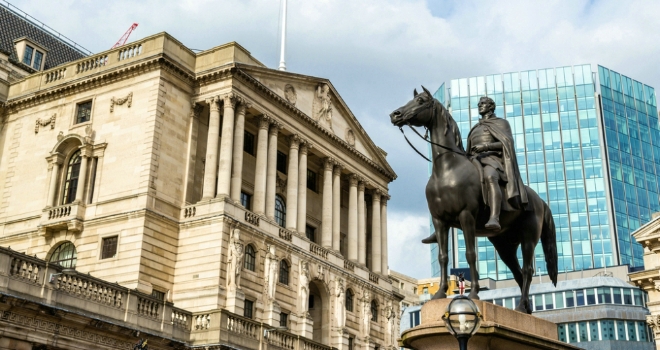 The Bank of England's Monetary Policy Committee has voted to maintain the current Bank Rate at 0.75%, following its 0.25% increase last month.
The vote, which was unanimous, was widely expected by the industry given the recent increase - and it is clear the committee is keeping a close eye on the Brexit negotiation process. The committee acknowledged that, since its previous meeting "there had been indications, most prominently in financial markets, of greater uncertainty about future developments in the withdrawal process [from the EU]".
The Committee also voted unanimously to maintain the stock of sterling non-financial investment-grade corporate bond purchases, financed by the issuance of central bank reserves, at £10 billion. The Committee also voted unanimously to maintain the quantitative easing programme at £435 billion.
Kevin Roberts, Director, Legal & General Mortgage Club comments:
"With a rise in the base rate last month, it's hardly surprising that the Bank of England has decided keep rates at their current level this month. This will be welcomed by borrowers, who continue to benefit from near-record low rates and a mortgage market that is delivering a growing number of innovative solutions for customers.
"However, the low-interest rate era won't last forever and customers coming to the end of their mortgage term would be prudent to consider locking into a new fixed rate now, to take advantage of some of the great deals that remain on the market. Speaking to an adviser can be an excellent place to start, providing extensive product choice and the professional advice to help borrowers find a mortgage that suits their needs."