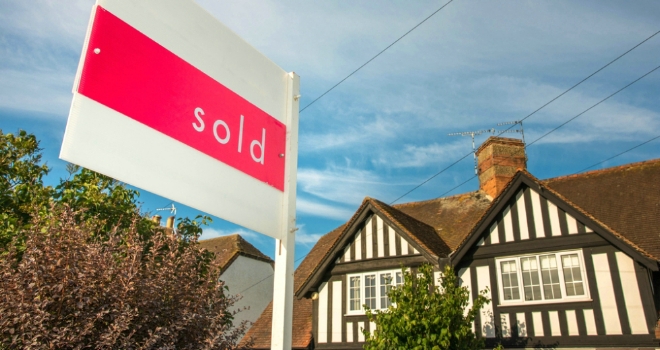 "We're not seeing a substantial increase in activity yet, despite more valuation requests and listings."
Buyer enquiries edged upwards in June after significant declines in the early part of the year, according to the latest RICS residential market survey.
This is the first time since November 2016 where contributors have reported a modest rise in the appetite from potential purchasers to acquire property at the national level.
Demand reportedly increased in seven out of twelve regions covered in the survey. Meanwhile, there are signs of a more stable trend in supply with the new instructions indicator edging into positive territory for the first time in a year.
Additionally, newly agreed sales edged up in June, marking the first time in ten months where survey participants did not report a decline in activity on this basis. Sales expectations for the coming three months suggest that the stable trend in transactions volumes is likely to persist.
However RICS advised caution before "drawing too much comfort" from the survey, as housing supply remains at record lows.
Additionally, when contributors were asked to compare appraisals that were undertaken in June with the same period of last year, 24% more stated they are lower on a like-for-like basis which RICS said "does not appear to bode particularly well for the new instructions pipeline going forward".
The survey showed that house prices edged up marginally in June, with prices inflation expected to remain flat over the next two quarters.
At the regional level, with the exception of London, the South East, Yorkshire and Humberside and the East of England, all parts of the country are showing results that are consistent with modest house price growth.
Twelve-month expectations are displaying a little more momentum with 25% more respondents anticipating prices will rise, the highest reading for this indicator in eleven months.
In an extra question to the survey, 52% of contributors said the new build premium was around 5-10% on a UK-wide basis.
Jeremy Leaf, former RICS residential chairman, commented: "The RICS survey confirms what we've been seeing 'on the ground' i.e. an expected seasonal increase as some buyers look beyond Brexit and the present political uncertainty but only if they can perceive value. Clearly demand can only remain pent up for so long.
"Nevertheless, we're not seeing a substantial increase in activity yet, despite more valuation requests and listings. Many sellers are still struggling to come to terms with the new market reality of softening prices as well as fewer viewings and offers."