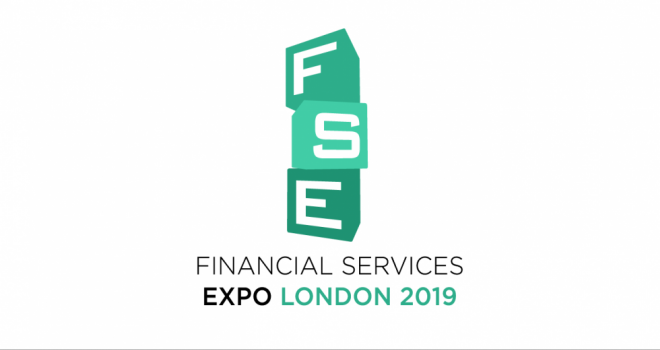 Front Events, organisers of Financial Services Expo London, the premier exhibition for the financial services industry in London & the South East, has revealed the full seminar programme for the event, sponsored by Mortgage Advice Bureau.
FSE London will take place once again at Old Billingsgate in the heart of the City of London on Wednesday 11th September, with a selection of major industry players lined up to debate key issues.
One of the key sessions will be the 'The Big Lender Debate, chaired by AMI's Robert Sinclair, in which five representatives from lenders, plus adviser and technology participants, will discuss the latest developments in the mortgage market and take a closer look at the issues and opportunities for both lenders and advisers.
Taking part are: Chris Pearson (HSBC), Esther Dijkstra (Lloyds), Andrew Dean (Nationwide), Jeremy Duncombe (Accord), and Adrian Moloney (OneSavings Bank).
Also included in the seminar programme are three further sessions including:
The future of the web and how you can grow in it – Chris Simmance of Optus Digital will discuss the key points to consider when creating a strategy for digital dominance.
Lead opportunity in a changing market – MAB's Gareth Herbert will explore the digital process buyers go through before they move, the value of advisers' client bank, protection opportunities and more.
Breaking down barriers – progress and challenges in later life lending: Chairman of the Equity Release Council, David Burrowes, will explore the challenges, the progress that is being made, and outline how advisers can best position themselves in this space.
All sessions are CII-accredited and delegates can earn CPD hours.
This year also sees the return of the Later Life and Specialist Lending Academies. Sponsored by More 2 Life, the Later Life Academy will specifically look at how advisers can recognise and deal with vulnerable customers, with sessions from Stuart Wilson (More 2 Life), Lucy Batten (Equilaw) and Tim Farmer (TSF Consultants).
The Specialist Lending Academy, sponsored by OneSavings Bank, will cover a variety of product sectors including complex income and buy-to-let. Sessions will come from Emily Machin (Kent Reliance), Jamie Pritchard (Precise Mortgages) and Marc Callaghan (Interbay Commercial).
The exhibition space for FSE London provides adviser visitors with access to over 50 exhibitors including lenders, distributors, networks, insurance providers, technology companies, and many more.
James Prosser, Managing Director of Front Events, organisers of FSE London, commented: "FSE London is being held at what is traditionally a very important and busy time for the mortgage market, moving into the last third of the year with many stakeholders ramping up activity and seeking out quality sources of business in order to hit those all-important year-end targets.
The event as always has a wealth of information and support available under one roof, from our main seminar programme, through to the return of both our later life and specialist lending academies.
Adding this to the depth and breadth of exhibitors we have, it promises to deliver real value for all those who attend, and help develop advisers' business offerings and propositions as they look to secure greater levels of activity, access to a wider range of products and services, and the potential support of new distributors and partners.
Despite the current political uncertainty, ours is a market which is strong and stable with lenders showing an overwhelming appetite to lend, and advisers in a particularly good position in terms of client demand for advice.
We would urge all those advisers who are looking for key insight and information into the current state of the market and the opportunities it presents, to visit FSE London on the 11th September. You will not be disappointed."
Further details on Financial Services Expo London, including how to register, are now available here