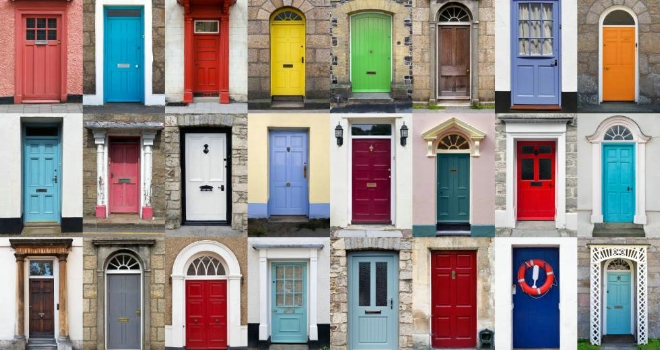 The government is abolishing stamp duty for all first-time buyer purchases up to £300,000.
In today's Budget, Chancellor Philip Hammond announced that he has raised the 0% stamp duty threshold to £300,000 from its current level of £125,000.
The relief will also be available on the first £300,000 of purchase prices up to £500,000, which Hammond says will help first time buyers in high price areas such as London, meaning an effective reduction of £5,000.
He said the changes mean a stamp duty cut for 95% of all first-time buyers who pay stamp duty and "no stamp duty at all for 80% of first time buyers from today".
The new £300,000 threshold is higher than the widely expected £250,000 figure cited earlier this week.
Hammond also confirmed that the government will set aside a further £10bn to extend the Help to Buy scheme.
However the industry has raised concerns that the move could push up house prices and warned that the measures don't go far enough to help prospective buyers.
Mark Hayward, Chief Executive, NAEA Propertymark commented: "This move will increase the demand for FTB properties and if we don't have the supply it will push prices up. We have seen this in areas where Help to Buy is offered, as it attracts a great deal of interest from FTBs."
Anthony Rushworth, founder of housebuilding investment platform Homegrown, said: "There are plenty of reasons for first-time buyers to be jumping for joy on the face of it but, in reality, they only pay Stamp Duty of £1,500 on average.
"Sparing them from this tax might not cause the Exchequer any loss of sleep but all this will likely do is feed into higher prices for the narrow band of properties they are fighting over.

"This is the problem with strategies that boost demand without addressing the fact there are too few homes being sought by too many buyers."
Simon Heawood, CEO and Founder of Bricklane, added: "While welcome, abolishing stamp duty is a drop in the ocean given the affordability challenge of getting Generation Rent onto the property ladder. Increasing supply of the right kinds of housing will also go some way to stopping ever-rising house prices, but many of Generation Rent still face the prospect of waiting many years to buy their own home.
"The focus on bridging the housing generational gap must lie on the all-important first rung of the ladder – saving up for a deposit. The issue of housing supply and price is important, but looking at measures to support Generation Rent's ability to get together a deposit is crucial.
"The current situation will mean a continued reliance on the private rental sector so it's welcome news that the government will be opening a consultation on how to encourage landlords to offer longer tenancies. Some forward-thinking landlords have been offering more stable tenancies for a while now and it is a great win-win – tenants get greater stability, enabling them to feel more at home, whilst our investors have the benefit of higher occupancy rates."