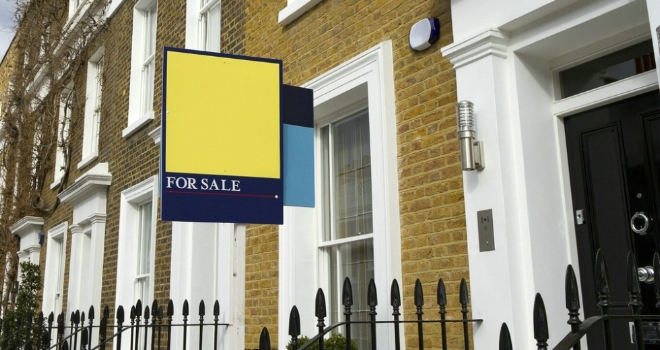 "This month's findings point towards a slightly more encouraging reading than previous months, although this is tempered by reports of prices cooling"
RICS says its latest residential market survey results are "tentatively showing some signs of stability coming through on the supply side", with new instructions moving out of negative territory for the first time in 27 months.
However the body said this was insufficient to shift overall market sentiment with activity remaining more or less flat and sales data suggesting the market is "unlikely to gain impetus, at least in the near term".
Its figures shows no change in house prices over the month, following a marginal decline in April, but regional variations continue across the UK.
The capital saw further price falls and it remains the only region where prices are expected to decline on a twelve month basis.
At the same time, downward pressure on prices was reported across the wider South East and after nearly three years of solid price growth, momentum appears to have slipped across the South West with the price balance in negative territory for the second month in a row.
By way of contrast, house prices continue to rise firmly in the Midlands, the North West, Wales, Northern Ireland and Scotland.
Across the UK, buyer demand continues to decline but to a lesser extent that at the beginning of the year.
Six out of the twelve regions covered in the survey saw an increase in new buyer enquiries over the month, again highlighting the mix bag of result across the UK.
Meanwhile, agreed sales held broadly steady for the second successive month and recorded the least negative reading for fourteen months. However the regional breakdown suggests that sales are rising firmly in just four regions whilst sales trends are either flat or negative across the rest of the UK.
Looking ahead, respondents expect little change in transactions over the coming months, at least at the national level, although the twelve-month outlook is marginally more positive. Contributors in Scotland and Northern Ireland returned the strongest sales outlook over both the three and twelve-month horizon. Elsewhere, although still positive, sales growth is expected to be only modest.
Brian Murphy, head of lending at Mortgage Advice Bureau, commented: "This month's findings point towards a slightly more encouraging reading than previous months, although this is tempered by reports of prices cooling, not just in London and the South East as they have been for some time, but now across the previously buoyant South West as well.
"On the other hand, surveyors are reporting that more sellers listed their properties in May, which is a positive sign and will help to correct the current stagnation in areas where buyers are struggling to find what they are looking for due to lack of choice.
"Quite possibly, a lot of vendors have held off marketing their homes over the last few months waiting for 'the right time', particularly given ongoing political uncertainty, but interest rates holding in May rather than the predicted increase together with gardens finally looking better following a few weeks of balmy weather, would suggest that those listing in May have now decided to just get on with it.
"Other members comment on increased transaction times, which is again symptomatic of a lack of buyer choice as those who are able to find a seller are then struggling to find something to purchase themselves.
"All in all then, it's probably realistic to say that the market is still resilient but lacking momentum, however a set of encouraging economic data together with a breakthrough on Brexit negotiations could soon change that. Otherwise, it's probably the case that we'll see 'more of the same' across the summer."