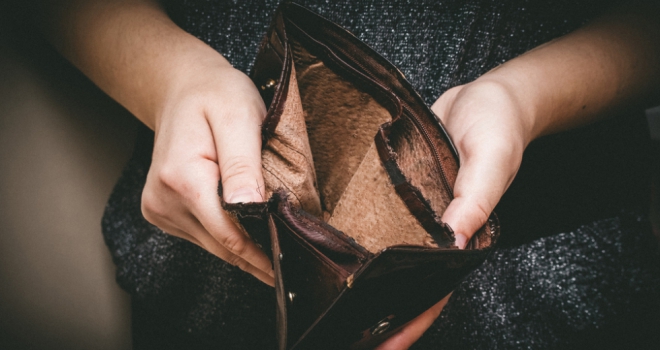 According to the research, 34% of grown-up children use the money to help buy their own home, 11% said they used it to go travelling or buy a new car and 9% spent their gift on 'everyday essentials'.
When quizzed, 32% of parents said they'd prefer to accumulate debt themselves, rather than create additional money worries for their child. Over a quarter (26%) said their son or daughter needed the money quickly and a further 22% said their child was already in debt with their bank and didn't want to add to it.
Rachel Wait, consumer affairs spokesperson at MoneySuperMarket, commented: "Our research found that 15% of parents released equity when they remortgaged to help their children. However, you'll only be able to do this if your property has gone up in value and you'll need to be sure you can afford to keep up with your new repayments. It's also important to factor in the costs associated with remortgaging, such as arrangement fees which can be as much as £2,000, as well as legal, admin and valuation fees. Try to be realistic – only release equity to help your children with life events if you can really afford to do so.
Also keep in mind that because a mortgage takes so long to pay back, remortgaging may not be the right option for everyone – there may be cheaper ways of getting a cash sum. It's important to look at all options and shop around before making a decision."
Five reasons you might consider remortgaging:
1. Your existing mortgage deal is coming to an end.
When your current mortgage deal ends, you'll be put on the provider's standard variable rate – SVR – which is usually less competitive. Before that happens, it's a good idea to look at what other options are available and think about remortgaging to a deal with a better rate.
2. You're worried about interest rates rising.
If you're on an SVR and your payments are increasing, it's worth considering remortgaging to a competitive fixed rate deal to give you peace of mind. Before you move, check you don't have to pay any early repayment charges to get out of your mortgage early.
3. You want to release equity.
Sometimes homeowners remortgage to release equity from their property – whether that's to help their children or for other reasons. But you'll need to make sure you've factored in all the fees that come with remortgaging and worked out the total cost of a bigger mortgage, as well as making sure you've looked at other borrowing options before making a decision.
4. You want to overpay, but your current lender won't let you.
If you've inherited some money or received a large bonus, you might want to use it to pay off a chunk of your mortgage early or to increase the monthly payments you make. However, some lenders may not allow you do this, or they may only let you increase the payments by a small amount. If this is the case, you might want to remortgage to a more flexible deal, potentially for a smaller loan or with a better interest rate - but you'll need to factor in any early repayment charges to see whether it's worth it.
5. Your home's value has increased.
If your property's value has gone up by a significant amount, your loan-to-value – the proportion of the property price that you borrow when you take out a mortgage – will have reduced. If this is the case, you may have access to more competitive mortgage rates, which could mean it's worth remortgaging. But again, you'll need to factor in any early repayment charges to see whether it's worth it.