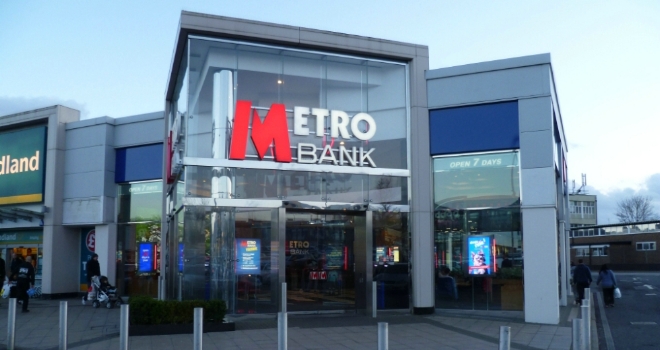 The Prudential Regulation Authority has today said it 'welcomes' the steps taken by Metro Bank, which has taken steps to raise £375 million in new funding.
Last weekend saw concerned customers withdrawing their cash from the bank after rumours about its financial position, but the announcement of a discounted share placement on Thursday evening was successful with investors. The bank had announced its intention to raise £350m in Feburary alongside its full-year results, but reduced the price of the shares to 500p in order to raise capital quickly this week.
The bank confirmed that there had been 'strong demand' from both existing and new shareholders, and has exceeded its initial target to raise £375 million.
The PRA said in a statement released today:
"The Prudential Regulation Authority welcomes the steps taken today by Metro Bank. Metro Bank is profitable and continues to have adequate capital and liquidity to serve its current customer base. It has raised additional capital in order to fund future growth."
Vernon Hill, Chairman and Founder at Metro Bank said:
"I am really pleased with the support we have received from both existing and new shareholders, and for their confidence and belief in Metro Bank's strategy. The Placing was significantly oversubscribed and as a consequence we raised a total of £375 million. Although we've faced challenges in the past few months, we remain fully focused on providing the outstanding service and convenience that our customers expect of us. This growth capital will enable us to continue to expand the business and implement our strategic initiatives."