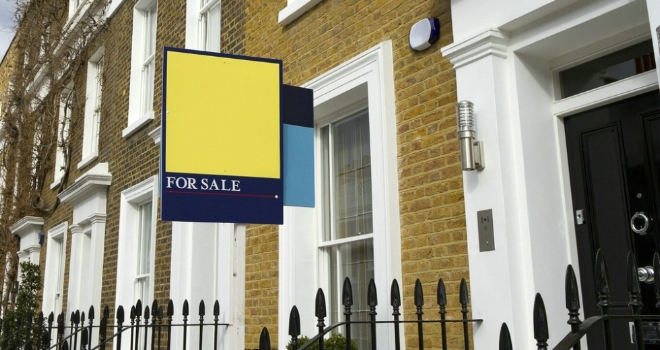 " The market has broadly remained stable over the last month, although some regions continue to perform above expectations"
The latest RICS data shows that the housing market remained "broadly stable" in July, with figures broadly similar to those reported in June.
Prices edged up very slightly, following two months when the results were very slightly negative, while agreed sales remained steady.
RICS says the results are consistent with a "broadly stable housing market when viewed through the prism of a national perspective". Survey feedback suggests a stronger market in Scotland, Northern Ireland, much of the north of England, the Midlands and Wales.
London prices were little changed, but showed more modest price falls than in previous months, while results for both the South East and East Anglia are consistent with very modest price declines and the data for the South West points to a broadly flat picture.
RICS added that it is "perhaps no surprise" that as speculation built ahead of the August Bank of England meeting, new buyer enquiries were unchanged and new instructions remained flat, following two months of very modest increases.
The Institution remains doubtful that new supply into the sales market will improve, expecting that the average inventory on the books of estate agents is "likely to remain close to historic lows".
Each quarter, an additional question is inserted into the survey in an attempt to capture the trend in the gap between ask and sales price. The latest set of results tell a broadly similar story to that seen in April and generally reflect the regional skew in the performance of the housing market. For properties put on the market at a price in excess of £1m, roughly one in ten are being sold at a discount of more than 10%. In addition, around three-quarters of survey participants cite there being some negative gap between the initial ask and eventual sale price.
For properties put on the market between £500k and £1m, the comparable numbers show only 2% of respondents seeing prices achieved coming in more than 10% below asking, although a still sizeable 62% of contributors report sales prices coming in below the initial asking price to some degree.
Meanwhile, for the mainstream market (homes priced at under £500k), the largest share of respondents note ask and sales prices being at the same level. Significantly, the feedback in this area of the market actually shows one in five properties with a completion price above the ask price.
Brian Murphy, head of lending at Mortgage Advice Bureau, commented: "Today's RICS report supports other recent House Price Indices in that it appears that the market has broadly remained stable over the last month, although some regions continue to perform above expectations, such as Scotland, the North and Midlands whilst London and the South East continue to lag.
"Interestingly, East Anglia now seems to have been added to the list of 'amber warning' areas where prices, which had previously seen exceptional levels of growth, appear to be softening. However whether this is a monthly aberration or the start of a longer-term trend isn't as yet visible.
"Also, today's findings point to the fact that there is a continuation at the upper end of the market, e.g. properties of over a million, that vendor ambitions aren't being met in terms of sold prices, with a notable one in ten properties subject to offers of 10% or more under asking price. The mainstream market however, appears to be fairing far better, with asking prices in most cases achieved – subject to regional variances, of course – which yet again supports the lack of properties available and ongoing consumer demand for homes.
"August is usually one of the busier months in the year for estate agent instructions, as savvy sellers aim to get their home on the market prior to September, in order to beat other prospective sellers to market who also wish to move before Christmas. Whether or not we will see this pattern repeated this year, however, remains to be seen, although clearly buyers are still out there and, not withstanding the interest rate increase last week, mortgages remain highly competitive."