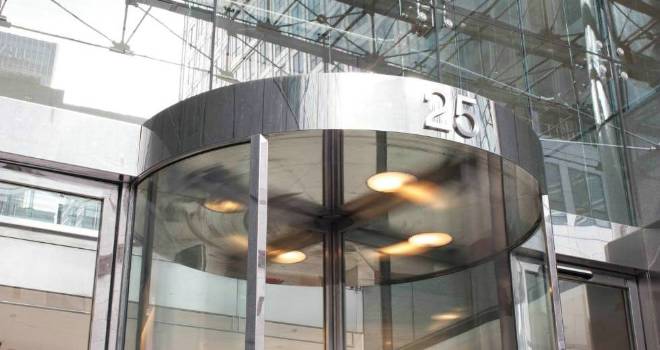 Advisers at today's Financial Services Expo (FSE) London, the premier exhibition for the financial services industry in London & the South East, voiced concern to the FCA that its new 'Accountability 2' senior manager and certification regime could mean the end of individual approved persons featuring on the FCA register.
In a Q&A session at the end of a presentation on the topic by Peter Ewing, Technical Specialist, Accountability at the FCA, a number of attendees raised concerns that current approved persons might be culled from the register because they would not meet the new requirements which would see only the firm itself and its senior managers listed.
The FCA is currently consulting on its proposed new rules in this area – which he said apply to nearly all FCA-regulated firms – and aim 'to reduce harm to consumers and strengthen market integrity by making individuals more accountable for their conduct and competence'.
Ewing said the views of advisers in this area should be made known via the consultation process to the FCA but also spelt out the rationale behind the decision not to approve individuals below senior manager level. "We think it's right that we don't approve people below senior manager level, so those people who we did previously approve won't appear on the register in future," he said.
Robert Sinclair, Chief Executive of AMI, said the trade body would be debating this issue at its next meeting. "AMI want the FCA to keep some form of register of those who have been approved to be viewed by consumers," he said. "We believe most advisers want to retain some form of register."
Ewing did suggest that smaller advisory practices would see little change. "If you're a one-man band/sole trader then you come under the limited scope part of the regime," he said. Sinclair added that there would be no changes for one-man band, directly authorised firms. Larger firms with employees however must take responsibility for their fitness and propriety, and individuals must have a certificate issued by the firm about this which must be reviewed every year.
There was also a word of warning from Ewing for appointed representative (AR) firms, for whom the new regime will not apply. "This regime will not apply to ARs," he said. "This is because the FCA does not have the legal powers to do it. However, we are talking to Treasury about this as we would very much like to do it. The existing approved persons regime will still apply to ARs – it's an anomaly that we would like to clear up."
The FCA's Consultation on this topic ends on the 3rd November.
FSE London is taking place today at Old Billingsgate in the heart of the City of London. All seminar sessions are CII-accredited and delegates can earn CPD hours.
FSE London is also hosting the inaugural National Mortgage Adviser Awards ceremony, in association with Mortgage Advice Bureau (MAB), which is recognising the top firms throughout the UK across 12 regions and through three specialist awards.
Further details on Financial Services Expo are now available at: www.financialservicesexpo.co.uk