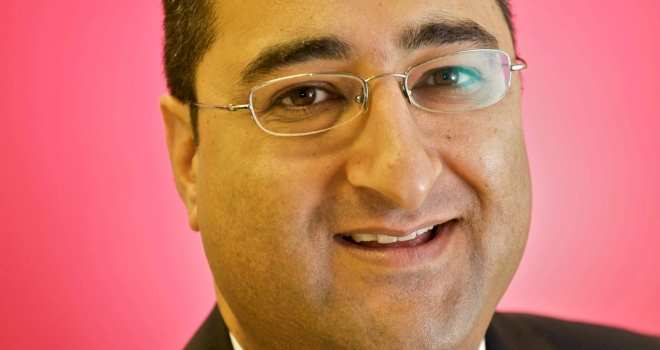 For a start, as an adviser (particularly for first-time buyers) you might be confronted with any number of questions about conveyancing, what it is, how long it will take, what will it cost, and ultimately at what point the people in front of you are going to get into their new home. It's a common occurrence and it has much to do with a lack of education and information around the legal processes involved in buying a property.
You certainly don't get taught this stuff at school – at least you didn't in my day – and even now if we are talking more about personal finance issues to children, I'll warrant there's not a class on conveyancing. Which leaves the mortgage adviser (and estate agent) in a particularly important place when it comes to holding the client's hand through the whole experience.
It's in this context that we should remember clients (in the main) are going to have little clue about which conveyancing firm they should be using, what constitutes good value for money, which firms lead in this field and which should be avoided like the plague. However, increasingly we have to add another issue/concern into the mix and one that can be deadly serious for any client who is left by the adviser to their own devices when it comes to picking their conveyancing firm.
You would probably have needed to have your head in the sand recently not to have witnessed the growing number of fraudulent activities taking place with the house-buying purchase. Much of these are focused on duping clients into sending their deposit monies through to the fraudsters rather than the conveyancing firm, and the increase in this type of bogus firm has been highlighted recently by the Solicitors Regulation Authority (SRA).
Its latest Risk Outlook report looks at the area of both bogus firms and cyber security and outlines a worrying trend upwards. The number of reports about bogus firms has doubled since 2012 to 700 a year in 2014 and 2015 – these are mostly based on fraudsters mimicking the identity of an existing firm and attempting to dupe clients into dealing with them, rather than the legitimate firm. Add into this the widespread use of cyber-crime – targeting emails/social media, etc – and you can probably see why news stories about huge sums of money being lost by purchasers are hitting the headlines with alarming regularity.
The fact is, of course, that for an adviser who is not in control of the conveyancing advice process – and effectively sanctions their client to go off and employ an unknown firm – the risks of this type of fraud happening and being successful are greatly increased. On the other hand, an adviser who makes the conveyancing recommendation, is able to track the progress of the case, and is able to keep clients in the loop about the transaction, and the potential risks around it, is doing a considerable amount to dampen this type of fraudulent act happening in the first place, and certainly helping to ensure it is not successful.
For some advisers, it may appear to be somewhat 'beyond their pay grade' to indulge in such activity and to be the 'nanny' who takes the client through the process, but the benefits should be clear to all. For a start, you will have a happy client who completes their purchase – and you'll get paid; you'll have made the conveyancing recommendation – and you'll get paid; you'll have a client relationship that should develop over time and result in referrals and recommendations; and you'll be making sure that the fraudsters do not win and that the cost to our industry (which affects all stakeholders) is kept as low as possible.
Attempts at fraud will not stop, and I would not want to be the adviser who has a client that is targeted and defrauded. The stress and the problems this will cause are considerable, and all those within the process may be tarnished, even though it was clearly not your fault. Instead, why not steer your client through the process, make the conveyancing recommendation, school them in the threats and how to avoid them, and get them happily to the end result. It will benefit you, and it will certainly benefit the clients.