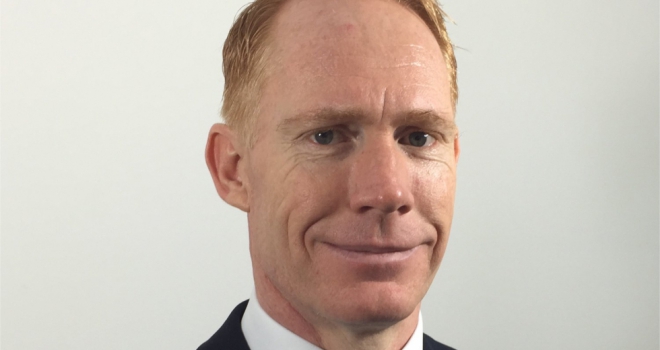 "An important aspect of building future-ready and successful advisory firms is to understand how value can be created in the work we do, since people's expectations are constantly changing."
The impact is already being felt across the advisory community, as the Bank of England grapples with its monetary policy objective to "keep price rises low and stable". New products aplenty and borrowers eager to lock in affordable rates, are adding to the already heightened regulatory momentum and hiring challenges.
An important lesson from the pandemic is the role of digital transformation in shaping the future of successful businesses. Providing an opportunity to automate a wide range of time-consuming, repetitive tasks, more recent events have further reinforced its importance and in particular the opportunities that come with workplace change and automation.
One aspect of such transformation, dubbed hyperautomation, enables businesses to leverage the performance of existing technologies, to automate the entire end-to-end workflow process. Helping to overcome internal boundaries of a business, the strategy empowers staff to focus on more strategic, client-focused tasks, while creating a greater return from existing technology assets.
Hyperautomation is such a powerful toolset because of the 'multiplier effect' you get from integrating what are normally found across disparate systems, such as robotic process automation (RPA), artificial intelligence (AI), machine learning (ML). These are the core enabling technologies of hyperautomation which, when supported by event-driven software architecture, business process management and a content services strategy, can create a transformative infrastructure with the power and flexibility to automate.
By eliminating delays from incomplete processing and reducing the need for manual handling and potential errors, hyperautomation ultimately improves the experience of both staff and clients, ensuring they are and remain happy in every interaction.
So, what are the key elements of the hyperautomation journey and how can this approach help unlock some of the compliance and hiring complexities?
The first step is to understand the current workflows in your organisation, so you know what's working well and what could be improved. A firm-wide analysis will help identify the individual elements and stages of the internal workflow and determine how the gaps between currently separate silos of task automation can be bridged.
This also offers an opportunity to better understand the role of existing and new tools, while ensuring sufficient interoperability between different platforms, tools and technologies. At this point, it's also sensible to identify any external support you may require to execute and implement your hyperautomation strategy.
An important aspect of building future-ready and successful advisory firms is to understand how value can be created in the work we do, since people's expectations are constantly changing. This requires a good understanding of the underlying challenges and the ability to develop a working environment where technology and humans coexist meaningfully. After all, technology and people have always complemented each other and hyperautomation is just one further step in that direction.
Finding ways to improve job satisfaction is increasingly important, particularly when many firms are struggling to recruit and retain the right talent. In a tough market, employers who don't provide what is seen as an attractive package will find it increasingly difficult to find and keep staff.
The very idea of value-based work is changing and experience shows that hyperautomation can play a key role in elevating the workplace from monotonous, to purposeful and engaging. However, if employees are to understand how hyperautomation will improve their work-life balance, there must be open and effective communication about what's going to happen and what is expected of them, right from the start.
By harnessing hyperautomation to tackle the time-consuming task of processing unstructured data found on written forms, for example, staff may find information faster and derive greater value from the work they do. As a result, advisers and the wider team can focus on tasks that require human touch and attention, unlock their creative potential and improve collaboration.
Competition and differentiation across the financial advisory sector are factors that will become even more prominent, as the market undergoes further change. For those advisers that have the tools and data literacy to turn raw data into deep, insightful knowledge, far from being a threat to jobs, hyperautomation is an effective strategy for introducing greater resilience and job satisfaction.