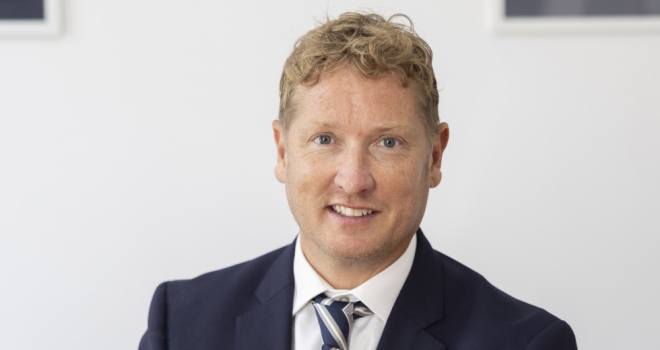 "It's really important for everyone in this industry to educate advisers as much as possible on how these products work, and how they can help clients in different situations."
FR: Pink Pig have recently rebranded to Truffle Specialist Finance – tell us about the business and the decision behind the rebrand?
It's been a time of change and growth for us so we wanted to reflect that with a rebrand. At the start of last year, the management team bought back all of the shares in the business, and as we move forward as a firm, the rebrand makes perfect sense.
After all, we have become far more than simply a 'Loans' business. Over the years we have expanded our operations to the point that we are now trusted distributors of second charge, buy-to-let, bridging, commercial and complex first charge mortgages. Essentially, if an adviser has a client with specialist finance needs, we have the experience, the skillset and the contacts to help them access that funding.
We wanted to reflect the broader range of options we offer advisers and their clients, and rebranding to Truffle Specialist Finance does just that.
FR: What role will bridging, commercial and development finance play in terms of your new proposition?
All three of these forms of finance are central to how we operate at Truffle Specialist Finance.
Bridging, commercial and development finance are crucial areas of the property finance market, but regular advisers may only deal with a handful of cases a year. They still want to help their clients find the funding they need, whether it's picking up an investment property at an auction, turning land into a couple of housing units, or picking up a commercial space with potential.
At Truffle Specialist Finance, we have a dedicated team in place who have been involved with the bridging, commercial and development finance sectors for years, and understand precisely what different lenders are looking for.
That expertise makes a huge difference - understanding how to package and present a case dramatically improves the chances of successfully finding a lender to work with.
FR: Second charges are still a key component of what you offer and so are you seeing greater interest from advisers who are maybe seeking alternatives to remortgages for customers?
The second charge market has bounced back incredibly from the challenges of the pandemic. Across the industry, we are now seeing the volume and value of applications growing sharply each and every month.
There are plenty of reasons for that. Some homeowners have had to turn to various forms of credit to make ends meet over the last few years and are now in a position to consolidate those loans through a second charge mortgage. The fact that the value of our homes has increased despite Covid makes that all the more appealing, as the equity is there to tap into.
There are also many homeowners who want to carry out home improvements, perhaps because their family needs have changed or they simply want a dedicated space at home they can work from.
Remortgaging is not an ideal option, as it can lead to all sorts of additional costs for borrowers, from early repayment charges to giving up a cheap first charge mortgage. Advisers know that second charge mortgages can prove an excellent alternative, and are turning to specialists like Truffle to help them find the best loan for their client.
FR: Development finance can sometimes seem very complicated and specialist, so how do you think more advisers can write this type of business and how does Truffle support advisers, especially if it's their first time?
Development finance is undoubtedly different from the mainstream mortgage market. In fact, there are some big differences even from bridging loans, another area of specialist finance that can be popular with property developers.
However, there is real demand for development finance, with would-be developers recognising the low levels of new housing supply right across the UK. Picking the right location, and then building units which will appeal to buyers in that area, can prove seriously profitable for developers.
It's understandable for advisers to feel uneasy about this area of the market, which is why it's such a good idea to work with specialists like ourselves. We have underwriters and advisers on hand who can handle everything, and deliver the highest possible level of service. It means advisers no longer have to let those leads slip - they can still help the client, and secure income, without having to become dedicated development finance advisers.
FR: What's your one wish for the specialist finance market in 2022?
I think the key for the specialist market now is reaching more people. It's really important for everyone in this industry to educate advisers as much as possible on how these products work, and how they can help clients in different situations.
There's clearly a big need for this finance, but we can only reach those borrowers if advisers understand who they can turn to when they have clients with more specialist needs.