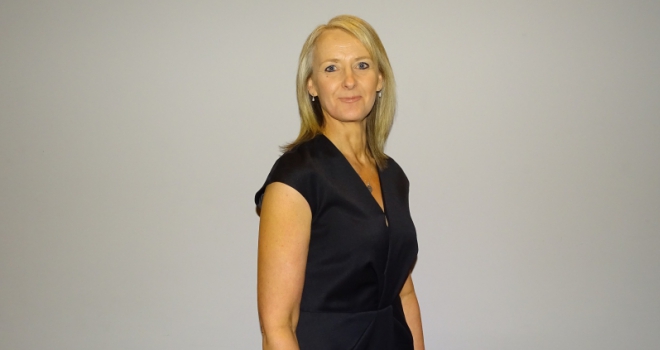 "I will be introducing a more structured broker insight forum to drive innovation and improvement."
We spoke to Claire Scott, head of business development at Scottish Widows Bank, about the lender's changing mortgage proposition, its growing intermediary offering, and the significant untapped market of potential for offset mortgages.
FR: You were recently appointed to the newly created role of head of business development - what does your role involve and what do you hope to achieve at Scottish Widows Bank?
My role spans the whole of the Scottish Widows Bank development team. I'm responsible for everything that involves mortgage intermediaries and the overall customer experience. A compelling product proposition is of course important; however it's also essential that our service proposition is the best it can be. As well as leading the national team of business development managers and the newly expanded team of telephone BDMs, I will be collaborating with our support teams to ensure we continue to provide the high level of service our customers are used to.
FR: What are Scottish Widows Bank's main aims or focuses in 2019? Do you have any exciting news or plans you can tell us about?
Scottish Widows Bank has a strong history in the offset, professional and remortgage market and this provides an excellent foundation to build on. The great thing about the mortgage market is that it continues to innovate and Scottish Widows Bank plans to embrace the opportunities ahead.
Feedback from intermediaries is instrumental to help us build our strategic plans and influence change, and I will be introducing a more structured broker insight forum to drive innovation and improvement.
A recent example of this has been our new easy-to-use online mortgage service called 'Click'. This supports intermediaries transacting new mortgage applications, product transfers and uploading supporting documents. The service also provides brokers with assistant access and allows them to track the progress of applications.
FR: What's one thing you would like brokers to know about Scottish Widows Bank (or the wider Lloyds Banking Group)?
We have seen strong growth in our offset mortgages over the last few years and I firmly believe that there is a significant untapped market of potential for this type of product.
Offset products tend to be associated with more affluent borrowers, however when we consider the number of self-employed, contractors and freelance workers, it can be a useful mortgage option for many.
Explaining the advantages of an offset mortgage may require a longer conversation with the customer, however taking the time to have the discussion can help customers get the right kind of product for their circumstances.
FR: What are the biggest issues facing advisers in the current economic environment and what should they be aware of when dealing with clients?
Uncertainty has been a common theme over the last few years and we are yet to see an end to that, however where uncertainty exists this only reinforces the need for good sound financial advice.
It's a great opportunity to stay even closer to customers and provide the reassurance that they need that their finances are in good hands.
FR: If you could see one headline about the mortgage market in 2019, what would it be?
"Mortgage market in good shape throughout 2019".
With all of the recent uncertainly it will be good to see some normality and improved consumer confidence in the market along with a growth in house purchase transactions.