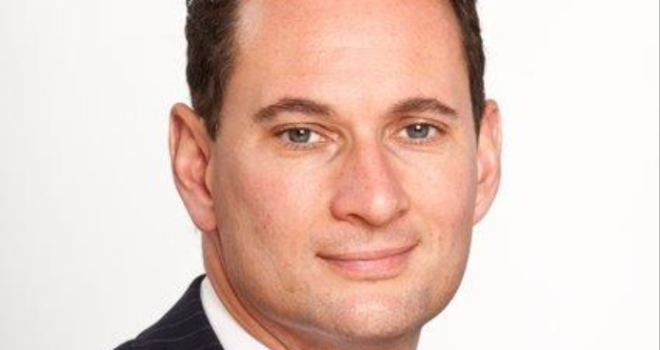 "Sole traders and small businesses are the lifeblood of the UK economy, employing a huge number of people and supporting their local economies. We ignore them at our peril."
We spoke to The Northview Group's Craig McKinlay about the growth of the specialist lending market and why it's vital that the industry supports 'lending for real life'.
FR: Your current job title is Sales and Marketing Director of Northview Group – what does your day-to-day role involve and what are some of the key issues affecting the specialist lending market at the moment?
My role involves talking to brokers to gain real time feedback on the market, so we can develop our multi–niche strategy and create products that take a flexible view of a customer's particular needs and circumstances. I strongly believe that what matters to mortgage professionals and homeowners is that we offer a consistent high-quality proposition, underwriting criteria and service levels. Most importantly, it also means quick and accurate responses to any queries received from the brokers by our field and telephone BDMs.

The specialist lending market has been moving very quickly over the last few years, creating lots of choice and competition that only benefits consumers. With that in mind, lenders will need to work hard to communicate how they stand out and why they're different. For Kensington, this has been our focus on helping customers who don't quite fit the high street for over 20 years, so we have a real strength and experience of finding flexible solutions for our customers. We also have New Street, which offers an innovative proposition that employs big data and analytics to deliver quick decisions for buy-to-let customers.
FR: What do you feel is the biggest difference moving from a high-street lender to a specialist lender?
The scale of the high-street lenders brings lots of benefits that many of the specialists don't have access to, such as low funding costs and large customer bases. However, the attraction for me was to work with an established specialist, taking it to the next level by working with colleagues and brokers across segments of the market that involve customers with complex circumstances and which need an individual attention and support.
The growth of the specialist lending market also shows that it has been a previously underserved area, and there is a lot more opportunity to do even more to help our customers.
FR: Do you feel lenders need to do more to support self-employed workers, entrepreneurs and lending for real life?
Absolutely, and I am very proud of the approach that Kensington takes in this area – it's a significant part of our business.
Sole traders and small businesses are the lifeblood of the UK economy, employing a huge number of people and supporting their local economies. We ignore them at our peril.
Clearly there is a high level of uncertainty for these people at the moment – Brexit, increasing regulation and interest rate rises. From entrepreneurs, to the village newsagent, or the owner of a small engineering firm on the local trading estate, it's more important than ever that we do everything we can to help them and their businesses thrive.
FR: If you could see one headline about financial services this year, what would it be?
The huge and positive impact the mortgage market has on the wellbeing of the UK.
Not only do we have the hard metrics of the billions of pounds raised in Stamp Duty and hundreds of thousands of people employed within housing, but also the impact of helping over 300,000 first-time buyers get on the ladder each year, helping them achieve their dream of homeownership. We should always remember what an important and emotional moment that is for people and what a privilege it is for us to be part of that.