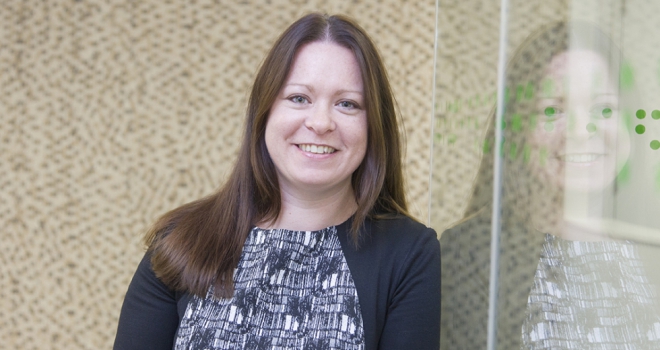 "Advisers should also make the most of lenders' expertise by taking advantage of any webinars, guides and tools on offer."
We spoke to Jackie Burchill, head of lending operations at Bluestone Mortgages, about the lender's fee-free remortgage product for adverse credit borrowers and her biggest piece of advice for brokers in the specialist lending market.
FR: As head of lending operations at Bluestone, what does your role involve and what does a typical day look like?
I am responsible for overseeing the day to day activities within the lending unit at Bluestone. This involves supervising all stages of a loan application, from submission to completion, making sure that every lending solution offers the flexibility that increasing numbers of 'non-vanilla' borrowers need. By taking a very hands-on approach, we provide brokers with an up-to-date and diverse range of specialist products.
I manage three different teams, so my priorities are constantly changing! A 'typical' day can range from checking routine funding requirements, managing individual queries on applications, or coaching staff.
FR: Bluestone recently announced that its fee-free remortgage product will now be available for borrowers consolidating debts - why did you decide to do this?
Our latest Specialist Lending Tracker found that over a quarter (28%) of consumers cited adverse credit as the reason why they were turned away for a mortgage. With debt clearly remaining a big issue for many buyers, we believe our industry should be aiming to help those who are actively looking to improve their financial position and consolidate debts. Bluestone's fee-free remortgage offering helps customers achieve this, without any additional or hidden costs.
The proposition includes free standard legal work and a free mortgage valuation included as standard, with no application fees. The offering will benefit our remortgage customers looking to access affordable finance, giving brokers a highly effective solution for customers with complex credit histories.
FR: What would you say is the biggest opportunity in the specialist lending market?
Most definitely self-employed and contractor customers. At the moment, contractors and the self-employed make up 15% of the country's workforce. Whilst these workers may be able to afford to make mortgage payments, they still struggle to get past the automated application process of high-street banks. The flexibility that Bluestone provides its customers in terms of affordability testing is crucial for these types of workers. Our underwriting team is essential to this process, as we manually review all cases individually and work with brokers to help customers who are underserved by mainstream lenders.
FR: What advice would you give to brokers who are new to the specialist lending market?
The biggest piece of advice would be to get to know your lenders. Having a strong understanding of a specialist lender's requirements and the documents that are needed when applying will make the process much smoother. Advisers should also make the most of lenders' expertise by taking advantage of any webinars, guides and tools on offer. At Bluestone we are committed to supporting brokers with dedicated support and sales teams, so any brokers looking to expand their business down the specialist route can be confident in taking that step.
FR: What would you say has been your biggest development at Bluestone since you joined in 2016?
There are so many, but the biggest has been the introduction of Bluelink – our online portal. Its launch has enhanced Bluestone's intermediary offering, enabling brokers to access a streamlined and efficient mortgage application decisioning tool. Bluelink provides advisers with an easy to use interface that includes real time validation, saving them time if an enquiry falls outside of the general lending criteria. Brokers can also use the 'traffic light' navigation system to see which sections are completed and where information is still needed.
From an in-house perspective, the portal has enabled our push for paperless and has made our team's interaction with brokers much quicker and easier, particularly when dealing with document requirements and updates on cases. As we continue to develop Bluelink, our next aim is to create an enhanced workflow tool to support the underwriting process further.
FR: If you could see one headline in 2020, what would it be?
'Market share of specialist lenders has reached an all-time high'.