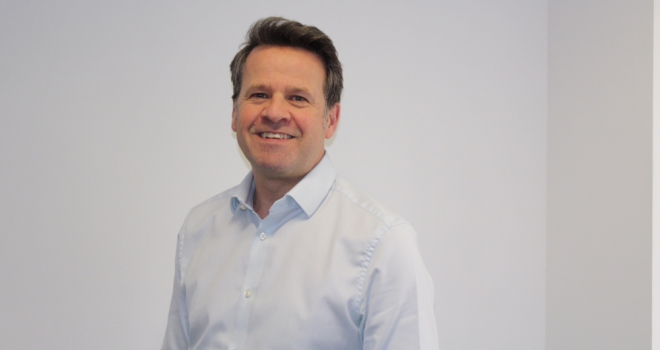 "Looking at their hobbies, family, interests and where they holiday can all help to open up the GI conversation."
We spoke to James Gittins, training and development manager at Legal & General General Insurance, about ongoing obstacles surrounding GI and what key skills are needed to be a successful adviser.
FR: As general insurance training and development manager, what does your day-to-day role involve?
Within the training and development team, my role is to work closely with our partners and account management team to develop a bespoke training plan to fully meet the needs of advisers. We recognise that advisers are individuals, so it has been vital for us to acknowledge the need to provide a comprehensive proposition for our partners and adapt our training to meet their personal learning preferences. It's been fantastic to be part of an expanding team as we take advantage of the increasing opportunities for general insurance business through our intermediary partnerships.
I really enjoy the varied nature of my role, which can involve anything from presenting at network events, attending partner firm team meetings, and hosting workshops to distant learning activities such as webinars. We also provide training to our internal account management and sales team to ensure they have a similar knowledge to that of advisers.
FR: In what way has the way you train and develop advisers changed with the rise of technology?
As with most sectors nowadays, we recognise that time is extremely precious for the professional financial adviser and so our training needs to reflect this. The constant flow of communication between advisers, lenders and providers, all of whom are trying to get their voice heard, can be a challenge. By keeping up with the modern ways of learning, we can ensure that we remain a valuable resource to advisers and provide them with the right content at the right time.
The FCA regulations for advisers to complete CPD each year means there will always be a training requirement. We can offer this through our CII accredited workshops and using the latest advances in learning technology available to us, such as online learning using video and digitalisation techniques.
Webinar technology is also always evolving, which means we can make the experience for advisers more engaging and interactive by creating a two-way conversation. Through this technology we are also able to offer surveys, polls and recordings for future use.
FR: What do you think are the biggest obstacles facing advisers when talking to their clients about general insurance?
When it comes to GI, there are various obstacles facing advisers. These mainly revolve around not having enough time to discuss GI, reluctance to get involved due to the amount of information needed, the perceived ease for consumers to go online instead of using an adviser and the perception of not getting a great commercial return.
The training we offer at Legal & General looks at these obstacles in more detail and aims to help advisers overcome them. Many financial advisers spend a lot of time talking to their clients about their mortgage, and after a long and sometimes complex mortgage process, there can be some apathy when it comes to discussing general insurance.
However, it's important for advisers to make time for GI. Not only will the return on the investment of their time be worth it, but I believe it's also the adviser's duty to ensure that their clients have the right cover to protect them for any eventualities which may affect their home. Providing a fully-protected mortgage will not only help advisers ringfence their business but will also provide peace of mind to their customers.
FR: What do you think are the key skills needed to be a successful adviser?
In my opinion, confidence, knowledge and commitment are all essential to be a successful adviser. With technology constantly evolving, advisers must also look to use industry innovations to their advantage.
I would encourage advisers to get to know the customer better by having a good rapport at point of sale. For example, the more insight you gain from the initial fact find, the more opportunity you have to tailor the insurance to the customer's needs. Looking at their hobbies, family, interests and where they holiday can all help to open up the GI conversation.
FR: If advisers could take away just one thing from your training sessions, what would it be?
Don't miss out on the GI opportunity. It's your duty of care and if you don't do it, someone else will!