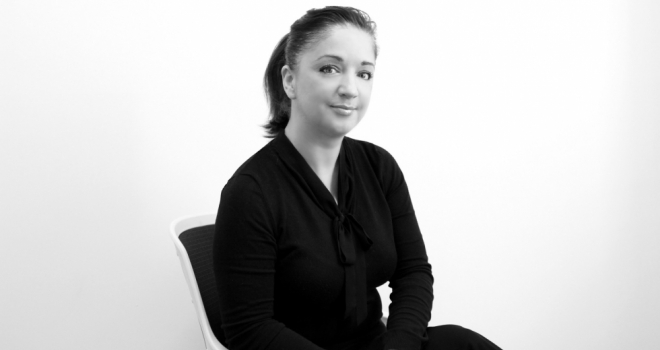 "Refurb projects are a definite trend we're seeing currently - especially for property conversions, where clients are realising further drawdowns to complete works."
FR: How does having a team of legal underwriters in-house benefit your brokers?
Having a team of legal underwriters in-house allows us to do two things: firstly, it makes our process faster and much more efficient and secondly, ensures we lend sensibly.
My team comes from a legal background- my colleague Bhavisha has done an LPC, and Ayondip is a qualified solicitor. Therefore, because we each understand the legal principles of a bridging loan application, we can mitigate risk as we have the knowledge and expertise to flag certain points to the attention of our solicitors. Our expertise also allows us to take a commercial view on certain matters, so our solicitors aren't bogged down unnecessarily- this really speeds up the process.
What's more, we are also able to provide our brokers with a better, more detailed and perhaps most importantly, speedy update on what is happing during the legal process. We have observed in the past that brokers don't tend to get an update from solicitors and by having that open line of communication via ourselves, brokers are kept updated on the legal points throughout the loan process, which ensures they can continue to provide the best service to their clients.
FR: As head of legal underwriting, what does your day-to-day role involve and what trends are you seeing in the market currently?
My day-to-day role is very vast, and every day is different. One day I'm dealing with 10 rather straightforward cases - all of which are moving stead-fast to completion, and the next I'm presented with just one case that is for a number of borrowers, spread over several securities and to really complicate matters, a planning issue and only one week in which to complete thrown in. That being said, the majority of my day is spent liaising and working very closely with the borrower's solicitor as well as our own solicitors to drive the case forward to a speedy conclusion.
Refurb projects are a definite trend we're seeing currently - especially for property conversions, where clients are realising further drawdowns to complete works.
FR: You won Underwriter of the Year at this year's Financial Reporter Awards – what do you think sets you aside from other firms, and what has been your career highlight to date?
I pride myself on approaching every case with an open mind, armed with all the information made available to me in order to make a speedy decision that is tailored to the specific needs of the borrower.
It is very common to give in to temptation and apply the same rules to all cases. But the whole point of bridging finance is the flexibility the product offers- not every case is the same, even when circumstances are at times admittedly minor, they are still different. What works for one borrower may not work for the next.
Winning the Financial Reporter award was a surreal moment for me - even though you work in the industry, to be recognised for something you do on a day-to-day basis is something you just don't expect. It was a fantastic feeling.
My definite highlight to date though is celebrating my 5th anniversary with mtf and still enjoying what I do.
FR: What challenges face specialist brokers and lenders in the current financial landscape?
The financial landscape is constantly changing, with many affected by the political uncertainty from ongoing Brexit negotiations, combined with the barrage of tax and legislation changes, increased competition and the squeeze on affordability. The challenge one faces is keeping up with those changes. To do that, you need to adapt in order to stay relevant.
We have spent a long time listening to the needs of our brokers over the years and have worked hard to ensure we consistently improve and streamline our products and processes to fulfil their needs. Our goal is to make offering bridging finance effortless for brokers by providing borrower-friendly, fuss-free products that are transparent from the outset, allowing them to increase profitability and extend customer reach.
FR: If you could see one headline about financial services in 2018, what would it be?
mtf opens offices in Bora Bora.