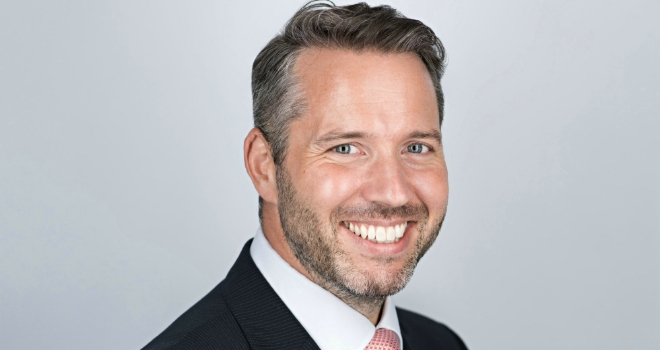 "In time, I believe partnerships will evolve to the point that all systems are integrated from start to finish."
We spoke to Nick Chadbourne, CEO of LMS, about the main opportunities for the conveyancing industry in 2019 an why the future of conveyancing will be 'happily forgotten'.
FR: You joined LMS in 2016 – what does your day to day job role involve?
My role is incredibly varied, but my most important responsibility is to create an environment for our team to succeed. We have lots of great people working at LMS who have years of expertise and getting the best out of them is the key to our success as a business.
Relationship management is another central aspect of my role, involving regular meetings with lenders and law firms, and this is essential in our aim of cross-industry and stakeholder collaboration. I'm also involved in the company's infrastructure planning sessions and operational and strategic meetings which determine LMS's overall direction, ensuring that we are delivering against our key objectives and efficiencies.
Within these meetings, we look at innovative ways to develop the business and how we can evolve through using technology that allows us to seamlessly integrate with our partners. Building strategic efficiency is a big part of this, and these meetings are key in our ambition to make conveyancing faster, easier and more secure for everyone involved in the home buying process.
FR: What do you think the future of conveyancing looks like?
Undoubtedly, the future is looking increasingly digital. We are seeing the industry really embrace the opportunities that technology can create.
The outdated system of verifying, faxing and filing documents separately each time for the solicitor, broker and lender takes up valuable time. By using technology, admin times are reduced, verification processes can be automated, and most importantly, time is given back to each stakeholder to focus on their speciality. This will give smaller firms an equal footing to compete with bigger rivals as user-friendly solutions will allow for rapid adoption.
In time, I believe partnerships will evolve to the point that all systems are integrated from start to finish. Traditional roles and processes will be improved as integration between different sized firms with different specialisms becomes easier, and ultimately, the future of conveyancing will be automated, seamless, and happily forgotten - it will only be a simple formality which is part of the homebuying process.
FR: How much of an impact do you think fintech and digitalisation will have on the home buying process?
Technology is already changing the mortgage industry for the better, and the most important impact it can have is on customer choice, mortgage sourcing, and user experience. Automated valuation models, sourcing systems, and digitised mortgage platforms are all helping to create a more seamless mortgage journey for broker and borrower alike.
"This great work focuses on the front end of the process, but we now need to spread this across the whole journey - customers expect the home buying process to be as simple as other areas of their lives, and it's up to the industry to meet this demand.
"The missing piece in this mission is full cross-industry collaboration and standardisation. Open banking has started this journey, and it will be interesting to see the take up amongst consumers and big banks.
Stakeholders across the whole sector need to work together for the benefit of the customer to help facilitate the movement of data. Simplicity is a key element of this, and we want to reduce the feeling that the home buying process is segmented with unnecessary duplication of work.
The UK housing market has some unique elements, and we need to develop a system that caters to its specific conditions. All stakeholders want certainty, and delivering quicker completions with transparent processes is an important way to provide this, and we should be looking to technology to help deliver these improvements.
FR: What are the main opportunities for the conveyancing industry in 2019?
We expect transaction levels to remain flat, particularly in the homemover market as many are deciding to stay put and improve their home instead of moving. Remortgaging has also returned to early repayment charges expiry cycles, which creates a different set of challenges compared to the surge of instructions we saw in 2017.
That being said, 2019 will hopefully see the market make huge strides forward in transforming the home buying experience. Facilitation of the movement of data and documents seamlessly between stakeholders is an essential step, and at LMS our e-COT technology, for example, helps to reduce timeframes and mitigates risk. Application programme interfaces (API) should also be utilised, with functionalities like digital offers and redemption, as this significantly reduces costs and increases efficiency.
We may also see fee-assisted remortgages rise in popularity, as these can offer better value for borrowers than product transfers.
FR: If you could see one headline in 2019, what would it be?
I've already had the headline I wanted - "Liverpool champions of Europe".