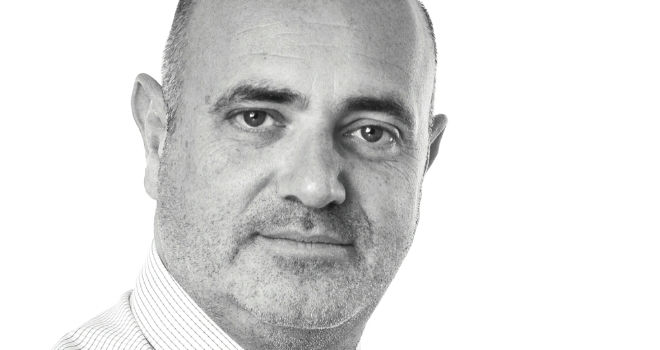 "All bets could be off on a 'no-deal' Brexit and only time will tell if the wheels come off the economy."
We spoke to Paul Wertheim, director of Mint Bridging, about whether all bets could be off on a 'no-deal' Brexit and whether firms will struggle with funding in 2019.
FR: As a senior figure in Mint Bridging, what does your role involve and what does a typical day look like?
Every day is a new day. My primary responsibility is to ensure that the team at Mint provides a consistently high quality, efficient and effective service for all new and existing brokers and introducers. It's not about micro managing anyone, it's about working together as a team to make sure the day runs smoothly and any issues are ironed out before a deal gets too far down the line. It's also about structuring my day to make sure I'm going through my long 'to do' list but also 'mucking in' which means sometimes means working with underwriting, finance or IT.
FR: What are Mint's main aims or focuses in 2019? Do you have any exciting news or plans you can tell us about?
Our focus this year is pretty much the same as it's been for the last eight years. It's about growing the business and getting on with it. We pride ourselves on relationships and while we sometimes lose a deal based on rates, we don't lose them based on passion, experience and customer service. That is a given. We just do it. More and more brokers are coming to us as they know we will do whatever they need us to do, within reason, and they can rely on us to work to the best of our abilities to get the job done.
FR: Do you think firms will struggle with funding and can you see Mint making future investments in other firms?
I think it depends on how they are funded. At Mint we are self-funded and we don't have banking constraints. We can do a deal because Andrew (our MD) and I know we can fund it, we can get an exit and it makes financial and commercial sense. We are our own bosses and take the risk and rewards ourselves. Mint has amazing investors who believe in our business model and we continue to grow month on month. If opportunities come up to invest in businesses we look at it as a Board, and make sound decisions based on experience and advice.
FR: What trends do you expect to see within the bridging market in 2019?
It's currently impossible to predict trends. Nothing is certain at the moment and the landscape in six months will be very different by June. Even some of the brightest economic scholars are keeping future market conditions to themselves to ensure any misguided mistakes don't become firm criteria for the economy. In terms of Mint, we are seeing enquires from all our product areas. Development and refurbishment is still proving strong as is our auction product, launched in 2018. People have been waiting too long to move on and they want to complete on a new house, buy a house to renovate and or develop the property they own.
FR: What are the biggest issues facing advisers in the current economic environment and what should they be aware of when dealing with clients?
While politicians are scrambling around trying to sort out the country, normal people are still buying and selling properties so the public are still progressing every day. I think Brexit may not be as bad as everyone fears as long as we get some sort of deal. All bets could be off on a 'no-deal' Brexit and only time will tell if the wheels come off the economy. No one today can foretell that and the public can't keep putting their lives on hold.
There are still tight mortgage market conditions so there is always a need for bridging. Brexit is just a temporary distraction for now. Our clients are aware of how the industry works so we don't need to spoon feed them though the deals, we just need to continue to make sure that everyone is getting the best price for a good day's work.
FR: If you could see one headline about financial services in 2019, what would it be?
"Brexit flew though the House of Commons and all political parties were happy with the outcome. The property market rejoiced and has never been stronger!"