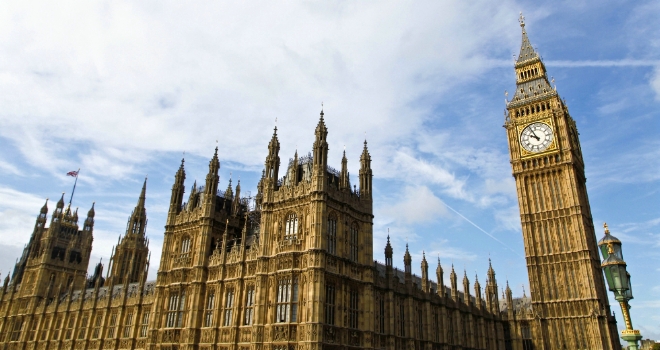 "A huge petition signed by thousands of us will show the government we expect them to keep their promises and continue to roll out the pensions dashboard."
A petition to save the Pensions Dashboard has surpassed 100,000 signatures.
Last month, the Times reported that Esther McVey, who became secretary of state for work and pensions in January, "has moved to kill off the project" as she does not believe the service should be provided by the state.
The petition, hosted by 38 Degrees, criticises the decision, arguing that without the Dashboard, "millions of pension pots are at risk of being lost".
According to estimates by the Department for Work and Pensions, 50 million pension pots will be lost by 2050 without an official website to help workers to keep track of savings through their careers.
The petition's web page states: "A huge petition signed by thousands of us will show the government we expect them to keep their promises and continue to roll out the pensions dashboard."
However, because the government's official petition service wasn't used to gather the signatures, the topic will not be debated in parliament.
Kate Smith, head of pensions at Aegon, said: "It's ridiculous in this digital age that the government insists on people using its own petition service to get something debated in parliament, and smacks of Yes, Minister bureaucracy. The pensions dashboard is an important consumer-facing initiative, and one that is backed not only by the pension industry but by many others. The fact that over 130,000 people have signed the petition in a matter of weeks shows people's passion for the pension dashboard and has generated welcome publicity. The government needs to acknowledge this and debate the issue in parliament."
Shaun Gomm, commercial director at design agency Sigma, commented: "The pension system in the UK remains one of the most complex to navigate in the world. Despite paying into our retirement fund for decades, millions of us have no idea how to track or properly manage our pensions; and we're potentially losing out on thousands in misplaced pension pots. It is therefore vital that the promised Pensions Dashboard – a project born out of the need to simplify this process – is pushed forward.
"Outside of the UK, dashboard initiatives are already having a positive impact. In Sweden, for example, we worked with the government and providers to deliver a single citizen-centric pensions portal; reducing the need to contact individual providers and making it much easier for people to plan and take action around their retirement.
"Both our ageing population and the incoming automatic workplace enrolment scheme mean it has never been more timely for the government to take action on pensions – so to scrap it at this crucial stage would be ill-advised and hugely detrimental, which is to say nothing of the substantial investment in time and money that many organisations have already committed to this project in good faith."
Anthony Rafferty, managing director of Origo, added: "The petition launched by 38 Degrees in response to media reports that the Pensions Dashboard might not go ahead has passed 100,000 signatures, showing the depth of feeling and the support that the initiative has in the country. The benefits of the Pensions Dashboard are easily seen and have clearly struck a chord with people.
"We at Origo have been passionate supporters of the Pensions Dashboard since the initiative was launched, believing it is essential to help individuals engage with their retirement planning, particularly in the new pensions environment which was ushered in with the pensions freedoms.
"As more people become pension holders through auto enrolment, and as they move through their careers, potentially having 11 employers or more during their working lives, there is a greater need for a means for people to keep track of all their pensions in one place.
"We have been both committed to and heavily involved in working on the technology to make the Dashboard a reality. We recently tested the technology we have developed to 15 million users. That is ready to be implemented to one or more consumer-facing dashboards and to provide delegated authority so individuals can consent to allow their financial planner access to their information.
"We believe the Pension Dashboard is a superb opportunity for Government and the industry to provide a simple way for UK pension holders in the country to track their pensions, understand their value and what that means for their future and where appropriate, to act on their data in their best interests.
"The DWP Feasibility Study into the Pension Dashboard is expected to be published later this year which we hope will reflect the strong support the initiative has both within the industry and with consumers."