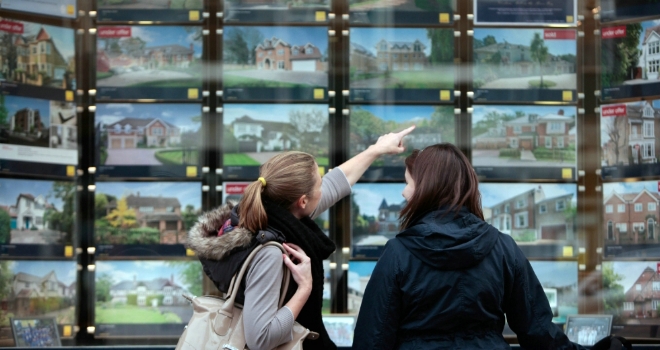 "Although our research found that the vast majority of 11 to 14-year-olds understand what a mortgage is, one in 10 aged 18 to 21 think Stamp Duty is money to pay for stamps"
27% of 18 to 21 year olds believe they'll be homeowners by the time they are 25, ahead of the UK average of 30, but Halifax says the next generation of first-time buyers will face some "shocking home truths".
Future first-time buyers have high hopes for becoming homeowners and 59% of 18-21-year-olds feel it's very important to own a home, but the report found a clear gap in house price outlook.
One in five 11 to 21 year olds in London think they can buy a home from as anywhere between £50,000 up to £200,000 – when the average first-time buyer house price in London is £422,580.
Additionally, one in five 11 to 14 year olds expect to borrow as much money as they want to buy a house.
A third of this age group say they will rely on the Bank of Mum and Dad, meanwhile 21% of their 18 to 21-year-old counterparts are relying on the government to help them on to the property ladder.
15 to 17 year olds were fairly realistic about their home buying prospects, expecting to save for 20 years towards a deposit.
Young men were most optimistic, with 23% of those aged 18 to 21 saying a deposit of between £5,000 and £10,000 is enough to buy a home, whereas only 5% of females thought that would be enough – short of the actual UK first-time buyer deposit mark at £32,321.
A fifth (20%) of 18 to 21-year-olds are counting on inheritance to pay off their mortgage, with males being far more hopeful of a legacy clearing their mortgage than their female counterparts (31% vs 18%).
Russell Galley, Managing Director, Halifax, said: "Despite being one of the most important financial decisions we're ever likely to make, becoming a homeowner feels like a mystery for Generation Z who will soon be thinking about flying the nest.
"Although our research found that the vast majority of 11 to 14-year-olds understand what a mortgage is, one in 10 aged 18 to 21 think Stamp Duty is money to pay for stamps – so there's clearly a job for all of us to help kids get a better idea of what's involved with taking the first step on to the property ladder."