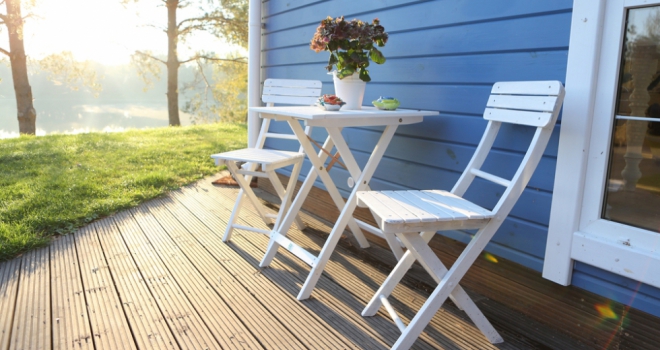 "The UK is expected to see a rise in demand for 'staycations' over 2020 and beyond."
Cambridge & Counties Bank has launched a new holiday let mortgage product after its research found that almost three quarters of UK holidaymakers expect a boom in UK 'staycations' in 2020.
72% expect to see an increase in holidaymakers taking domestic, UK-based holidays in 2020 and 26% forecast a "significant" rise.
The top reason given for the increase in staycations was a drop in the value of the pound caused by Brexit making foreign holidays more expensive (cited by 67%). Other key reasons were a rise in the underlying costs of overseas travel (51%) and a rise in barriers to international travel such as stricter visa requirements or tougher border controls (50%).
Just over a fifth (22%) said that UK destinations were improving in terms of quality and choice compared to non-UK locations, and this was driving stronger demand for UK holiday lettings properties.
Cornwall tops the list of UK destinations that respondents think will see the greatest rise in UK staycations over the next three years, cited by 51%, followed by The Lake District (43%) and Devon (41%).
The Bank's new product is available up to 70% LTV for portfolio and non-portfolio landlords with no minimum income required. C&C will lend across England, Wales and Scotland and allows large portfolios, gifted deposits, interest-only options and equity release for purchase and refinance.
Simon Lindley, chief development officer at Cambridge & Counties Bank, said: "The UK is expected to see a rise in demand for 'staycations' over 2020 and beyond. We are seeing increasing demand for our very competitive, dedicated loans focused on serving the needs of property investors looking to buy and develop UK holiday lettings properties and expect this demand to increase significantly as the UK becomes an increasing attractive holiday location for UK and foreign holidaymakers."