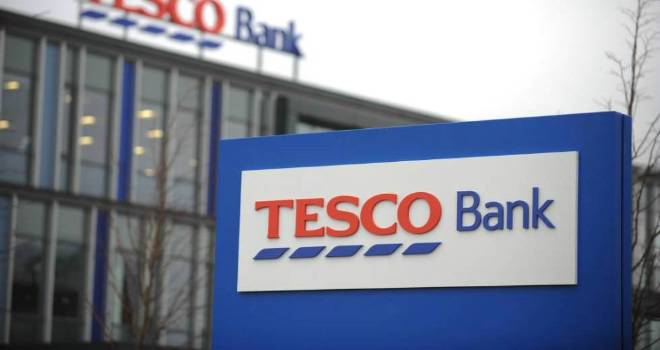 New data and analysis of the UK mortgage market by Tesco Bank has found that up to 2.5 million UK home buyers may be over-paying on their mortgage as a result of slipping onto higher Standard Variable Rates (SVRs) at the end of their fixed rate period.
According to Tesco, with the typical SVR at 4.39% compared to the average 2 year fixed rate at 1.95%, these customers could be over-paying on their mortgage by up to £274 a month.
Why does this matter?
Tesco Bank's new Home Buyers research reveals that one-third of home buyers would need to reduce their discretionary spending should interest rates increase by 0.25% - equivalent to £21 per month on an average mortgage balance.
Furthermore, the research reveals that while 62% of prospective home buyers are optimistic about their housing prospects – a reduction of 11% over the past 6 months – a third of prospective home buyers are more pessimistic, citing economic uncertainty, budgetary pressure, and the prospect of future interest rises as key concerns around purchasing their first home or moving house.
The home buyers research illustrates the considerable challenges customers face when purchasing their first home or moving house, notably:
The 'Bank of Mum and Dad' is more relevant than ever:
Almost one-fifth (18%) of UK home buyers over the age of 40 are still relying on 'The Bank of Mum and Dad' to buy a home and typically receive more than £50,000 from their family. Tesco research found that more than half (55%) of over 40s were given this financial support as a gift, while almost a third (28%) received it as a loan.
Out of all the age groups surveyed, under 30s were the most likely to require assistance from their parents or family to buy a home, with almost three-fifths (59%) receiving support from family.
Regional disparity continues to grow:
Regionally, home buyers in the London area were most likely to depend on financial assistance from their parents or family to buy their home, receiving more than £63,000 on average. Home buyers in the East, Midlands and the North were among those least likely to receive a substantial amount of help from parents or family to fund their purchase, with those that did being given an average of around £20,000.
With the research finding that the average deposit for UK home buyers has now exceeded £61,000, those in the South East of England are typically making the largest down payments on their home, at an average of over £107,000, while those in the North East of England typically put down the smallest sums, with an average deposit of around £25,000.
David McCreadie, Managing Director, Tesco Bank said: "Our goal is to reward the loyalty of our customers. Our latest home buyers research illustrates that customers continue to face many challenges when buying a home and so we give them a little help by offering our competitive rates when their fixed rate term comes to an end.
Alongside our competitive mortgage rates, we are also launching a series of guides to help customers navigate some of the potential bumps in the road as they move into their new home – especially those who are moving home for the first time.
Uniquely, customers can also collect Tesco Clubcard points on their mortgage repayments, giving them access to a great range of Clubcard Reward Partners for savings on family fun, travel and eating out, which is especially useful having just moved home."