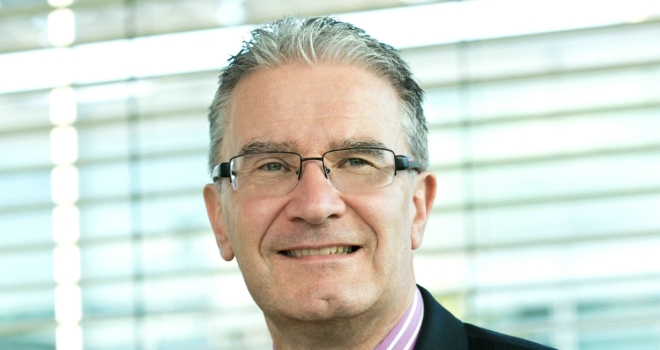 "That traditional core borrower demographic – those with a 5% deposit – are still incredibly under-served, have been for some time, and the outlook doesn't look particularly great for them. "
Perception and reality can be rather different bedfellows, especially in a political environment where any attempt at distinguishing between the two is often deemed 'fake news' by the most powerful people on the planet. It's never been more difficult to sort the metaphorical wheat from the chaff, and that's just as true in financial services as it is in politics, economics or any other sector. 'The truth is out there' ran the strapline of The X-Files – only now it requires a lot more digging to get to it.
Understanding the mortgage market has never been more difficult for the man or woman in the street – good news for advisers of course, whose services should be more in demand than ever before. However, you still have to feel for those completely new to the market who are likely to be reading, and attempting to understand, conflicting information on just how amenable (or otherwise) the market is for them.
Just this week, the Halifax provided positive statistics on the number of first-time buyers who had managed to get on the ladder during 2017. The 359,000 purchases was the highest number in a decade, surpassing all other years except a pre-Credit Crunch 2007 figure of 359,900. Part of me wants to welcome this news wholeheartedly, the other part wants to point out that with all the Government schemes, low interest rates, and overwhelming focus on helping first-timers (especially at the expense of buy-to-let landlords), the number should really be running at record levels. If it wasn't, then I think we'd feel rather short-changed.
So, those who are yet to secure their first home might well be buoyed by this news. There are other positive indicators – it's suggested that the number of first-time buyer transactions in 2018 will surpass other purchase transactions for the first time in an age. Lenders too appear to be eyeing up the sector in ways they've been rather loathe too in the recent past – call it intuition but the drop in buy-to-let purchase activity has definitely had a huge impact on the first-time buyer market. Not just in terms of freeing up some property supply, but in terms of 'forcing' lenders to look again at the first-time buyer market in order to make up some of that lost margin.
The market is benefiting too from new lenders, rather than existing ones looking for more business. M&S Bank recently made a high profile foray into the first-time buyer market, but it (like many lenders) is only offering products up to a maximum of 90% LTV and therefore that traditional core borrower demographic – those with a 5% deposit – are still incredibly under-served, have been for some time, and the outlook doesn't look particularly great for them.
That said, we fully expect lenders to continue targeting first-time buyers during the year, and in that regard they will be supported by Government policy which is overly pro-first-time buyer-friendly. Indeed, the newly-installed Housing Minister, Dominic Raab, recently repeated the previous incumbent's, Alok Sharma's, message that the Conservative Party is 'doomed' at the next election if it fails on housing during this Parliament. It's a rather extreme view, and perhaps one that doesn't exactly chime true, but it does give a flavour of the importance this minority Government are placing on their policy to increase the number of new homes/first-time buyers.
Since the closure of the HTB2 scheme – the mortgage guarantee element – however that mainstream lender commitment to 95% LTV loans has continued to wane, and it has gone back to a part of the market served best by building societies. The big question this year is to what extent the specialist lending sector might view first-time buyers as a specialist niche that requires servicing. One suspects there will be a reticence to get involved because ideally they are looking for non-conforming borrowers who might deliver bigger margin, however the regulator is not overly enamoured of this type of business and therefore the specialists might well consider moving more mainstream, but into areas which bigger lenders don't seem to want to touch in any great number.
The risk is clearly higher here but that means there is a greater margin level available – again, this doesn't necessarily mean they'll be willing to lend at 5% deposit levels, but it would certainly help a large number of first-timers if there was a bigger product offering available in this space. Add in the potential to use a risk mitigant like private mortgage insurance, and you do have a less risky proposition for lenders to push out. At the moment, this is not a reality that currently exists in great numbers but our perception is that it's perfectly do-able for a number of lenders – we can certainly guarantee continued Government support in this area and therefore lenders willing to take the 'risk' might well be rewarded for any moves they make.