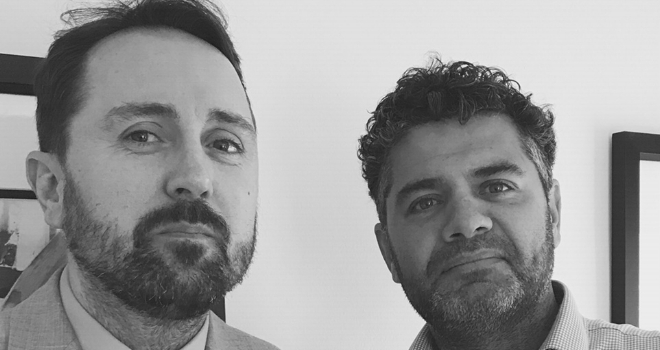 "I have some sympathy for AR firms who might look at their terms and conditions and the hoops they are often made to jump through to leave, and wonder if they're not simply better off staying put."
Some firms will not pay heed to the overtures coming from other networks regardless, but in our view it is not the right approach to believe 'better the devil you know' and stick with what you've got, simply because you don't like the idea of change. Let's face it, we all find ourselves in positions where the perceived hassle of moving doesn't seem worth the effort or headache – it's one of the major reasons why the big banks keep their current account holders for decades even with the introduction of 'easy switching'.
And, in the same sense, I have some sympathy for AR firms who might look at their terms and conditions and the hoops they are often made to jump through to leave, and wonder if they're not simply better off staying put. However, as mentioned above, to not even consider the options available to you would probably be remiss, because I suspect you'll be surprised at what is on offer, how it compares to what you currently receive, and that making the switch may not be as painful as you might imagine.
Just over two years ago, we saw one of (if not the) biggest migration of firms away from a single network when L&G's ARs migrated to other principals. L&G's decision to pull out of the AR space had been made a year previously and, in their favour, they supported those firms through the process offering them options with 'recommended partners'. Not all firms went with those networks, but many did, while a small number decided that was the right time to go DA.
Two years on, those firms particularly – but also every other AR firm who has been with any Principal for a reasonable length of time – will have a much better understanding of what they've moved to, how the experience has been, whether it has lived up to their expectations, and where perhaps it has not been all it was cracked up to be.
In the specific case of those former L&G ARs, they are likely to be coming to the end of their initial two-year ties, which makes the case for a consideration of other options even more pertinent and perhaps pressing. Many questions will be asked at this time, and they essentially come down to, quoting The Clash, do I stay or do I go? However, you can't really answer that question properly if you've no information on the alternative options available to you, what they offer, how they differ, what their culture is like, and how might they help you make that move across as easy as possible?
For instance, do you find yourself housed in what we might call a 'large network'? How is that for you? Do you still get a personal service, so to speak? Or do you merely feel part of a machine? How is the compliance regime you now work under? Is there plenty of support in this regard or is heavily regimented? For smaller AR firms this can be a problem. As can the product and service options available to you. Again many networks are particularly prescribed in this, which is often not good for client relationships or recommendations.
It's interesting as well to determine whether the network is aligned and able to support your type of business. For instance, if you're a business mostly dealing with high-net worth mortgages and individuals, does the network provide access to the private banks and specialist lenders that you might need. Is there a large loan provider panel and in terms of commission terms and rates, are they at a level where being part of that network makes it worth your while?
There is a lot to ponder, plus of course the not insignificant matter of what happens to your pipeline and your liabilities. Many AR firms look at the requirements of their existing network in this area and feel they simply can't move, and that can't be right. As a network that provides full novation across the firm's pipeline and full liability that doesn't seem like the right approach, and it is perhaps no wonder there is a sense of resentment from ARs around this.
So, while on the face of it, moving network could seem like an uphill struggle, it may be worth it, not just in the short-term either but there could be significant long-term rewards to be gained. Not all Principals are the same – it would be a very boring market if they were – but not all Principals are right for all firms and as an AR you should be under an umbrella that is fully aligned with your needs and can deliver over and above them. It costs nothing to have a conversation – you might be surprised where it takes you.