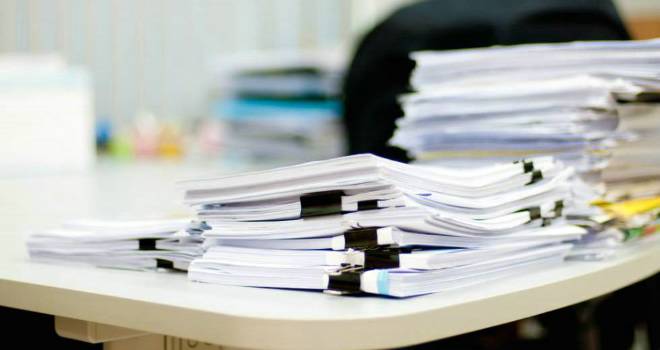 "These traditional processes could hinder a legitimate individual's chance of getting on the property ladder."
Old-fashioned and outdated mortgage application processes are continuing to create barriers for first-time buyers, according to research from GBG.
Under MMR rules, individuals applying for a mortgage must provide proof of ID and address in the form of original documents and not printed online copies.
However the majority of UK consumers (69%) receive paperless bank statements while 46% receive paperless credit card statements. The younger generation are most likely to opt in for paperless bank statements, with 75% of 18-24 year olds saying they receive digital versions of their bank statements, compared to 59% of those aged over 55 years old.
The research also found that 42% of UK consumers do not hold paper copies of their utilities bills for their current address, with a third (33%) signing up to paperless utility bill statements which they receive via email or access online.
Additionally, lenders will often ask applicants for proof of address for previous properties if they have moved frequently. 45% of UK consumers have moved address 1-2 times in the last three years and over a third (34%) do not hold proof of address documents – such as utility bills or council tax statements – for each of their previous addresses.
Nearly one in five (18%) have moved 3-4 times in the last three years and 70% moved at least once.
When GBG asked UK homeowners about their mortgage application experience, over a third (36%) said they found it stressful and 33% said it was a complicated process. The research also revealed that it took the average UK homeowner just over three hours to source all the paper documentation (utility bills, council tax statements, verified copies of ID documents) required for their application.
Nick Brown, group managing director at GBG, said: "As incidents of fraud continue to rise, the pressure for banks and lenders to prove someone's identity has never been more critical. These paper-first procedures had to be put in place to sort the 'good' from the 'bad'. However, it's clear these old-fashioned measures haven't caught up with what's actually happening in the real world. And as more customers opt to receive paperless statements and access their documents online, these traditional processes could hinder a legitimate individual's chance of getting on the property ladder.
"In this digital age, processes should be becoming simpler rather than more complex. Today, we can verify the identity of over four billion people in the world in a matter of seconds, so why should people have to face weeks or months of form frustrations to try and get the service they require?
"As the world continues to digitise, banks and lenders need to bring onboarding processes into the 21st century and keep up with consumers' expectations. The digital age creates the need to allow legitimate customers to on-board with ease and speed, whilst stopping fraudsters. Using identity data intelligently allows businesses to make better decisions quicker, and ultimately make processes slicker and more accurate."