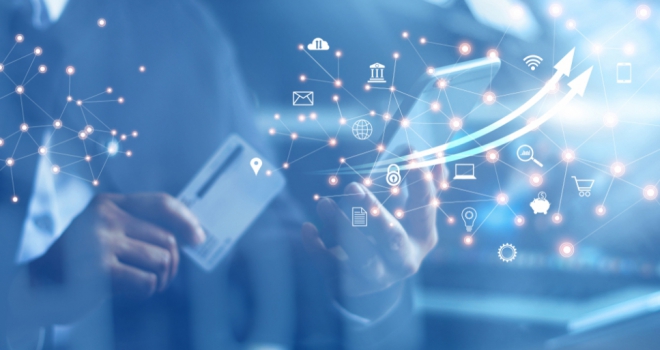 "I urge financial institutions to lead the way by embedding this modern slavery training within their organisations to influence raising awareness and protecting their customers from exploitation."
The free to use training provides guidance for financial actors across ten industry sub sectors including retail and corporate banking, investment, insurance, and accountancy.
This training has been developed in partnership with the UK Independent Anti-Slavery Commissioner, Dame Sara Thornton, the UK National Modern Slavery Training Delivery Group, and Themis, with support from Unseen, RedCompass Labs and AllianceBernstein. It is accredited by the London Institute of Banking and Finance.
The training draws on consultation and engagement with civil society, government, law enforcement and the private sector, and includes insights and video clips from experts Karen Bradley MP, Caroline Haughey QC, HSBC, Nationwide, Fidelis, Anti-Slavery International, and Transparency International, amongst others. It is free to use and accessible to all organisations, large and small across the financial sector and beyond.
Last month the UK government released figures for the number of potential victims of modern slavery referred to the Home Office in 2021. It shows a 20% increase compared to the preceding year. Meanwhile hundreds of thousands of vulnerable women and children fleeing the war in Ukraine are falling prey to traffickers.
The link between financial services and modern slavery could be direct, because traffickers are using our services to move money through the system, or an indirect link, through a downstream client, investment or supply chain risk, through a lending or investment activity, or third party companies.
UK Independent Anti-Slavery Commissioner, Dame Sara Thornton, said: "Slavery and trafficking are economic crimes, where the commodity is a person who is exploited to make money. The responsibility to tackle modern slavery lies with us all; no single entity can address this alone. It demands a collective collaborative response."
Themis CEO, Dickon Johnstone, commented: "Modern Slavery is a multi-million-pound business that's all about the money. Traffickers are preying on the most vulnerable - men, women and children - and using them as a commodity, in the same way they might profit from drugs, arms and counterfeit goods. In fact, in many cases, there is a strong convergence with other serious and organised crimes all played out as part of a larger criminal enterprise."
Kim Ann Williamson MBE, Chair of the UK Modern Slavery Training Delivery Group, said: "I am delighted to be launching this new training and I urge financial institutions to lead the way by embedding this modern slavery training within their organisations to influence raising awareness and protecting their customers from exploitation."
Hope Sherwin, Head of Social Impact for Themis, added: "It is critical that all institutions screen their clients, investments, suppliers and third parties against dedicated lists of convicted traffickers to make sure that there are no direct or indirect links to slavery within your business operations."