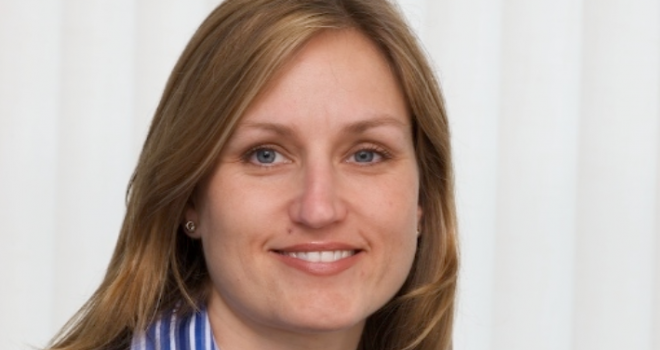 "Its not a 9-5 job and I'm happy to speak to brokers at the most convenient time for them."
FR: What area do you cover?
My portfolio covers the North West which includes Cumbria, Liverpool Wirral and Chester, Lancashire, Manchester and Cheshire but deals can be anywhere in the UK. I work as the dedicated point of contact for intermediaries to review all applications for commercial finance for their clients. Each deal is viewed on merit and I manage the case from indicative terms issued to completion when we pay 50% of the non enhanced arrangement fee to the introducer.
FR: What's the best thing about working as a business development manager?
It's the people. I work with a real variety of interesting people from our clients who represent some extremely interesting businesses through to our team. Almost half of our team is female which has changed a lot during the last few years and helps to solve clients deals from a different perspective.
FR: If you had one 'top tip' for life as a BDM, what would it be?
Be tenacious and have a can do attitude!
FR: How do you pass the time on the road - books, podcasts, audiobooks?
On the road travelling I am usually speaking to brokers about deals or answering emails if on a train. When not speaking to brokers about their deals, I like to listen to the radio - any station with a good tune or LBC for debate.
FR: What's one thing you wish all brokers knew?
My contact details! Getting in touch with the right person initially is the best way to get a deal assessed and moving quickly.
FR: A quick email on Monday or a phone call in the afternoons - how can brokers contact you?
Whichever suits the broker best. I am always keen to look at any deals whether from phone calls or email. Its not a 9-5 job and I'm happy to speak to brokers at the most convenient time for them.
FR: What's your favourite place to stop for a coffee when you're between meetings?
One of Barclays Eagle Labs across the patch. These are great co-working spaces and hubs for businesses combining coffee shops with free wifi and more confidential hot desk and meeting room space.
FR: Financial Reporter has recently launched its second Women's Recognition Awards – who would you nominate and why?
Jayne Preston – business development manager (Northern England) for Barclays – Jayne has a real can do attitude and is passionate about delivering excellent service to our clients. In her role she is constantly building relationships within the broker community to ensure we are well placed to support any client cases. Through her experience and passion to support businesses succeed it helps to win deals and add value to brokers.