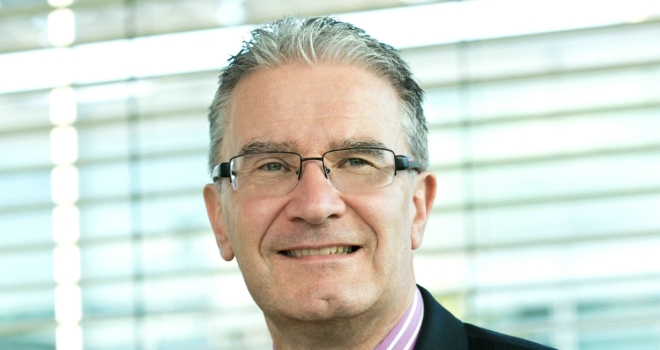 It had become so synonymous with Brown, a trope if you will, that he could barely go out in public without talking about his 'prudent' approach to the UK economy and how every decision and policy was designed to be 'prudent'.
When George Osborne moved into Number 11 he had a similar affinity with 'long-term economic plan' – another phrase that appeared to pay right up until June 23rd when the EU referendum did for him and brought up a million questions about our short-term future, let alone the long-term one.
As we await when Theresa May's Government will invoke Article 50 – due to be early next year we hear – one can't help but think about whether Philip Hammond will be able to bring a 'prudent' eye to bear on the UK economy as we move out of the EU, and whether we'll have the opportunity to have anything so satisfying as a 'long-term economic plan' when the future seems so incredibly uncertain and without any relevant precedents to hang our hats on.
From a housing and mortgage market perspective, we can't help but be unsure about what is coming over the horizon. Clearly, the vote to leave has already had an impact – purchase activity falling back for both the residential and buy-to-let markets, the Bank of England feeling the need to cut Bank Base Rate, the introduction of the Term Funding Scheme in order to keep lenders' lending and to ensure they pass on the rate cut, the list goes on.
Added to this, was the recent announcement that the Help to Buy 2 Scheme would close as per its initial T&Cs at the end of this year. This did send some potential first-timers into a mild panic as on seeing the headlines, 'Help to Buy to close', they naturally assumed anything Help to Buy-related was doomed. The fact it's just the mortgage guarantee scheme may seem like a blessing but, as we know, it could cause significant difficulties not just for first-time buyers but any borrower looking for a high LTV mortgage.
The amount of lending in this sector has been falling for some time, so just how lenders might react without HTB2 is currently anyone's guess. We need to have a clear idea of what might replace HTB2 and whether there will be sufficient incentives for lenders to use private mortgage insurance, namely capital relief, in order to keep on offering the levels of low-deposit mortgage lending that is required.
What should also be clear is that we can't simply allow the market to go back to its pre-HTB2 state – especially when we also have Brexit to contend with. With this part of the scheme we have essentially established a culture of high LTV mortgage protection in the UK market with the security that the Government's guarantee provided. Of course we provide the same with our private guarantee.
Now, while part of the Treasury's goal was to ensure that high LTV lending remained available, what it was also doing was helping lenders insure against economic risk – if, for example, those borrowers did not pay their mortgages they had the guarantee in place to call upon. Overall, we could certainly say this was a prudent undertaking on both the part of the Government and the lenders. It would also therefore seem extremely 'imprudent' for the lending fraternity to cease taking up this kind of protection at precisely the time when the UK's economy seems most at threat from the uncertainty that the impending Brexit has already brought.
My view is that in this environment, prudency is a necessity, and the Government should certainly be encouraging mortgage lenders to follow the same prudent path as many did being part of the HTB2 scheme. Many would like to believe they know how negotiations for Brexit, and the health of the UK economy, will eventually play out but (quite frankly) this is not the case.
Given we now have that culture of mortgage insurance protection in place, one would be hard pressed to find a reason why the Government shouldn't be encouraging lenders to maintain this, albeit post-the end of the year via the private, rather than the public, sector. It certainly seems the most prudent option and one that should hopefully sustain the level of high LTV lending required today.