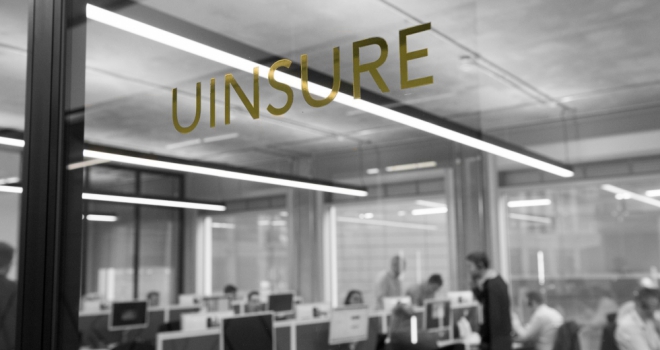 "This partnership is one of many that will allow us to manage the whole house buying process for first-time buyers."
Uinsure has announced a new partnership with financial advice platform, OpenMoney.
The integration will see Uinsure become OpenMoney's exclusive general insurance provider, with users automatically provided with a quote via Uinsure's zero API.
Quotes for Uinsure's home insurance will be generated for every mortgage interaction, with OpenMoney advisers benefitting from Uinsure'squotation functionality which only requires two pieces of key information - date of birth and address - to generate an instant binding Buy It Now quote.
OpenMoney recently announced their intention to move into the mortgage advice market and says the partnership will "address a gap in the mortgage and insurance service to align at the point it is most needed and make the journey of buying a house as easy as possible".
Uinsure recently announced an exclusive agreement with Mojo Mortgages, entered a single tie partnership with Twenty7Tec and launched a tie-up with Mortgage Advice Bureau.
David Smith, chief innovation officer at Uinsure, commented: "We've been watching OpenMoney's developments for a while now and are delighted to announce our exclusive partnership with them. OpenMoney are seeking to make mortgage advice clearer and easier and with our Zero Questions platform, GI quotes can be returned instantly making the process of generating a general insurance quote easier than ever. This is an exciting time to be partnering with OpenMoney, whose latest innovations will certainly disrupt our industry once launched. We look forward to a successful partnership and can't wait to support OpenMoney in reaching their GI potential."
James Brocklebank, head of mortgages at OpenMoney, added: "We are delighted to be partnering with Uinsure. This partnership is one of many that will allow us to manage the whole house buying process for first-time buyers. We are going to make purchasing your home as seamless as possible, helping first-time buyers from the day they join OpenMoney until the day they repay their mortgage! We will provide all clients with holistic advice, and this partnership with Uinsure will be central to that and is the first step in making sure they have the right protection in place."