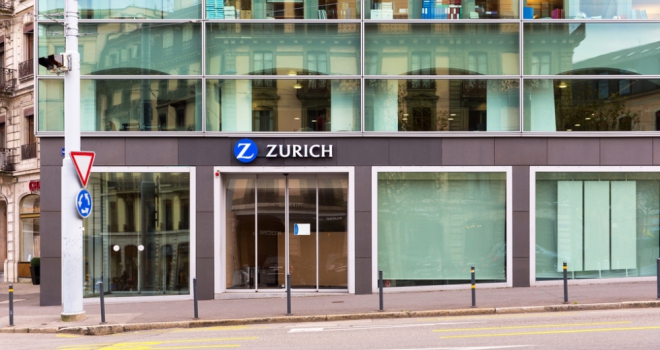 "We've asked advisers and customers what they need and have completely redesigned our products and services"
There are new products, namely Income Protection and Multi-fracture cover, and improvements to its existing Life and Critical Illness cover with discounts available for customers with multiple policies.
The Income Protection and Critical Illness policies are available in two levels: 'Core' will provide an entry-level but extensive breadth of cover - with additional benefits such as return to work packages - and 'Select' will give more comprehensive, feature rich protection such as cover for certain serious illneses, additional payments for conditions such as type 1 diabetes, and payments for complications in pregnancy. Customers will have the flexibility to move between the two as their circumstances change.
To assist advisers, Zurich has made its new platform easier for them to apply for instant cover online. As well as real-time updates on applications and immediate alerts from third parties such as GPs, electronic signatures will apply to AMRAs (Access to Medical Records Act). Online trusts will also be signature free. Advisers can choose whether to complete medical questions on behalf of their clients, or send a link for those who want do so themselves and in their own time.
The new policies have been designed to grow and flex with the lives of customers. There is a self-service option for advisers to make instant changes to policies at any time, such as increasing cover, changing terms, adding and removing features such as children's and Multi-fracture cover and switching between cover types.
Zurich is phasing in the launch of the new platform to advisers across the entire market throughout September.
Commenting on the launch, Zurich's Peter Hamilton, Head of Market Management said:
"We've asked advisers and customers what they need and have completely redesigned our products and services to offer greater flexibility with slicker and speedier systems.
"In a world that demands 24/7 access, Zurich's Life Protection Platform is about offering advisers and customers choice and convenience - both around how and when they choose to manage their policies and the type of cover available. The range of conditions covered, and new features like our Multi- fracture cover and optional children's benefit, reflect current lifestyles and the fact our lives and those of our families constantly change.
"Importantly, our new platform gives us the ability to evolve and develop our offering. These are significant changes for us but there's much more to come.
"We're confident that we're offering market-leading products, underpinned by first class service and support so that more people can secure crucial cover to support them through life's ups and downs."
Adam Higgs, F&TRC Adviser Services Head of Research, commented:
"This is perhaps the widest product launch of the year so far as Zurich have overhauled not only their Critical Illness proposition, but their Income Protection and Life only offering also.
"For Income Protection and Critical Illness, Zurich have followed others by providing a comprehensive and cost-effective proposition with their Select and Core offerings. I am particularly pleased to see them tackling the short-term Income Protection market with a two-year benefit option. The have also added a number of added value benefits such as Trauma benefit, family care benefit, hospital stay benefit and funeral cover.

"For critical illness they have vastly improved their definitions and added a number of high incidence conditions for both adults and children to their Select offering that make them competitive with the big players in the market.
"Zurich now offers the type of flexibility that means that their plans can be bespoked exactly to the client's needs and deliver high quality protection."
Jon Nixon, The Buy to Let Business added:
"Zurich have brought a true breath of fresh air to an ever-changing market. The well thought out developments will impress advisers, whilst the control and flexibility given to clients allowing them to adapt their plan as they go through life is smart."