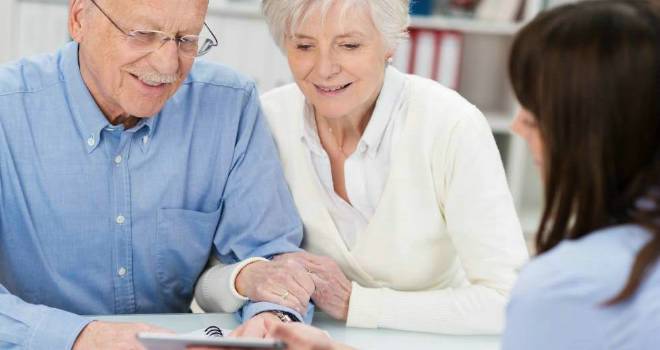 According to the data, retired homeowners have earned £1,700 from their houses in the past three months as their property wealth hit a record high.
More than £7.66bn has been added to the property wealth of the UK's over-65 homeowners since November as the housing market continues to expand across most of the country.

The long-term success story of property investment is underlined by Key's index. Since the group started analysing over-65s housing wealth in 2010 retired homeowners have seen growth of 37% - or £290bn - which is worth around £66,000 on average for every homeowner. Owning a home has been worth around £9,400 a year for over-65s.
Key's Pensioner Property Equity Index shows only over-65s in London and Scotland saw the value of their total property wealth drop in the past three months. However retired London homeowners still own £177bn of property wealth.

Retired homeowners in East Anglia saw the biggest growth in the past three months, and are now £4,265 better off while over-65s in the South East, Yorkshire & Humberside and the North East all saw gains of more than £3,400 each.

The ongoing strength of the housing market highlights how property wealth can make a major contribution to retirement standards of living as the equity release market expands. Average equity release customers are cashing in £78,000 of property wealth and as much as £143,000 in London.
Dean Mirfin, Technical Director at KeyRetirement.com said: "Property investment has consistently delivered for retired homeowners over the past seven years and the £1,700 gained over the past three months underlines its success story.

During a period of historically low interest rates and investment market volatility, pensioners who have paid off mortgages have been able to rely on tax-free returns from their homes no matter what the short-term ups and downs have been.

The average payouts taken through equity release of £78,000 are enabling retired homeowners to address a wide range of financial issues, including helping family and/or friends, to paying for holidays and home improvements. Repaying debt is also a major reason for releasing equity"