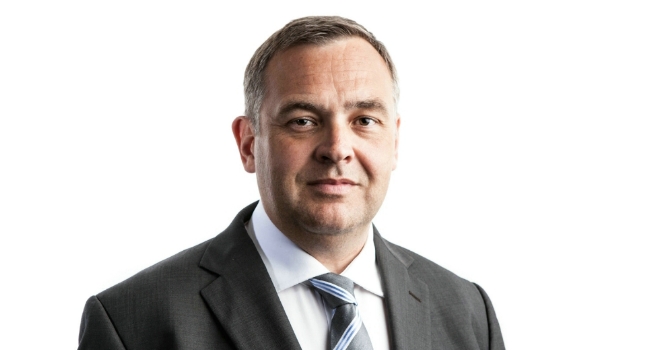 "We will continue to drive innovation in the specialist sector focussing on under-served niches in the UK specialist lending market."
Brightstar Financial has launched four new specialist residential and buy-to-let mortgage products under its Private Label brand.
The new products will be funded by specialist lenders including Castle Trust, Kent Reliance, Bluestone Mortgages and Kensington Mortgage Company.
The Credit Repairer rewards customers with a contractual rate reduction for making payments on time, and getting their finances back on track. Funded by Bluestone, it will cater for those with a wide variety, or combination of demerits. The product will be on a five-year fixed rate with rates reduced at 12, 36 and 60 months by up to 90bps.
The Buy-to-let Booster is a simultaneous first and second charge buy-to-let mortgage, which will enable landlords to increase leverage whilst meeting the required rental calculations. It is a collaboration of Kent Reliance Building Society (first charge) and Castle Trust (second charge). Interest on the second charge will be rolled up and not serviced so there is no rental coverage required on this part of the mortgage. The product will only require 1 valuation report and 1 set of legals from a panel mutually agreed by both lenders.
OneSavings Bank's Bridging Buster is designed for investors who have purchased a property with short-term finance (or cash), and wish to remortgage onto a traditional buy-to-let product. The investor will be able to capital raise for re-investment based on any post works valuation uplift, within 6 months.
The Second Homeowner, funded by Kensington, allows the borrower to purchase or remortgage a second property up to 70% LTV, with features such as an interest only option and innovative income calculations for both employed and self-employed applicants. The borrower may have an impaired credit history and the property can be used as a holiday home, pied-à-terre or be occupied by a family member.
The four new products will sit alongside The Temporary Renter, a product from the first tranche of Private Label exclusives.
Products will also be available through Twenty7Tec, Mortgage Brain and IRESS sourcing systems and can be submitted by requesting an enquiry form or submitted via Brightstar's own EasySource instant quotation and case tracking system.
Rob Jupp, CEO of Brightstar, commented: "Private Label so far has been a huge success and following further feedback from our brokers plus research between our own and lender partner product teams, we have put together another suite of exclusive market-driven products. We will continue to drive innovation in the specialist sector focussing on under-served niches in the UK specialist lending market. But we'd also like to offer brokers the opportunity to be involved in creating new products and I would like to hear directly from you about the areas and criteria that would most help your clients."
Steve Seal, Sales and Distribution Director of Bluestone Mortgages, said: "We partnered with Brightstar when we first entered the UK market in 2015, and we are delighted to support the launch of the UK's first true credit repair product.
"We have seen this product work successfully internationally as it rewards those who have shown commitment to improving their credit score. We hope this product can provide borrowers with a solution to help them restore their credit profiles whilst having access to affordable rates that suit their needs."
Matthew Wyles, Executive Director at Castle Trust Capital, added: "By using a second charge mortgage with all interest deferred to maturity, Castle Trust can help landlords increase their leverage without creating cashflow strain. Over the course of the last few years we have progressively refined our skills in delivering this type of structure and we have a strong reputation for consistency and quality in this space. We have worked in co-operation with Kent Reliance for a long time and this new initiative driven by Private Label will make our product accessible to an even larger number of landlords. Our partnership with Kent Reliance will reduce costs and streamline process for our mutual clients."
Adrian Moloney, Sales Director at OneSavings Bank, commented: "We are delighted to support Brightstar through its innovative Private Label mortgage brand by providing the market challenger with a Bridge Buster product which will allow customers the facility to quickly move recent purchases onto standard BTL rates."
Steve Griffiths, Sales and Distribution Director at The North View Group, added: "The second home market can be challenging for customers treading the fine line between residential and investment property and advisers need to be comfortable that the products that they are recommending are suitable for the intended use. By allowing use for holiday homes or a city base close to work, as well as providing a solution for those customers wanting to purchase a property for their immediate family, we are looking to meet the needs of customers in that space and look forward to working with the Private Label team in highlighting the message to the broker market."