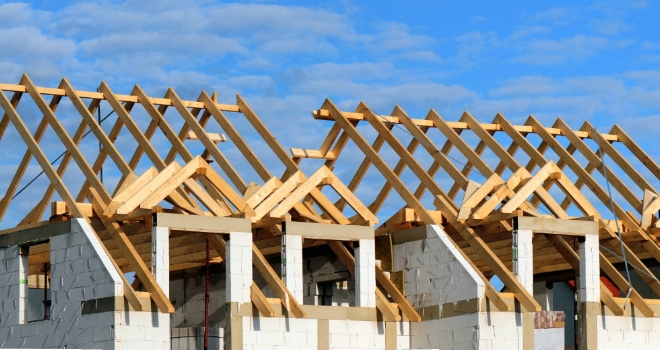 "Unlike our other self-build products, which have a minimum term of a year, this doesn't carry any minimum term"
Hanley Economic Building Society has launched a new part-complete self-build product.
The product is a 3.25% two-year variable discount up to 60% LTV and a maximum loan amount of £500,000. Unlike other products in the Society's self-build range, this product does not have a minimum term and is penalty free.
The product is aimed at borrowing for projects which are already underway and offers an alternative to specialist lending solutions such as bridging finance. For example, an individual may have already used all of their savings in the build but then comes across some unexpected costs and needs additional funds to finish the project.
In 2018, Hanley Economic Building Society launched a self-build proposition to provide an additional option for intermediaries with self-build clients.
David Lownds, head of marketing and business development at Hanley Economic, commented: "Our new part-complete self-build product has been carefully created to provide additional choice and flexibility for self-builders, and acts as a competitor to alternative solutions such as bridging finance. Unlike our other self-build products, which have a minimum term of a year, this doesn't carry any minimum term as we appreciate that some projects for this mortgage type simply won't take that long."
"We've been helping self-builders to build or renovate their homes for roughly a decade now and have a wealth of knowledge and experience across a wide range of construction types - from traditional brick and block through to modern methods of construction. This is an exciting new product which we believe will help fill an important gap for self-builders and provide them with a cost-effective solution to ensure they can finish their dream project."