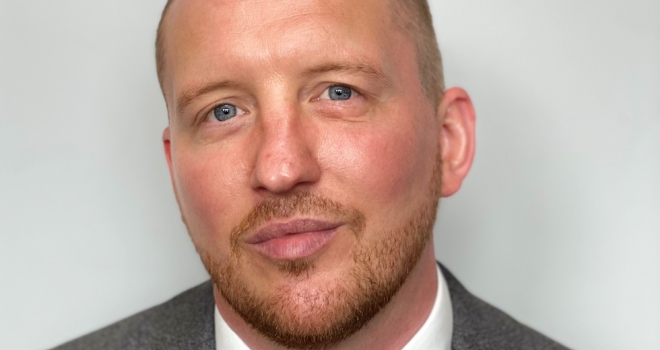 "Brokers and their clients are starting to become more aware of the benefits of second charge loans as a quick and flexible alternative to remortgaging"
This has never been more crucial than in today's economic climate, where the rising cost of living, soaring energy prices and 30-year high inflation are placing unprecedented demand on the mortgage market. In a race to get the best deal before it is withdrawn, the need for speed has never been more important.
Brokers are used to dealing with the urgency that comes with trying to secure funding for borrowers looking to secure a mortgage, but for those clients in need of a swift cash injection to carry out home renovations, purchase a property or pay off debt, a second charge mortgage on their current property can provide a fast and reliable solution to raising capital.
Increasingly, brokers and their clients are starting to become more aware of the benefits of second charge loans as a quick and flexible alternative to remortgaging as it allows borrowers to tap into the equity in their home without having to touch their first charge loan.
This is particularly attractive given the fact that house prices have grown substantially over the last few years, and those borrowers who have purchased property recently may find they have equity at their disposal that can be unlocked through a second charge. It also means that they avoid paying any early repayment charges associated with remortgaging and safeguard the low interest rate associated with the first charge loan.
An additional benefit is the speed at which a second charge loan can be completed, with an average turnaround time of approximately three to four weeks, with some loan applications completed in days. This is mainly due to the fact that the application process is less complex than a standard mortgage or remortgage and the loan amounts are smaller, meaning the funds can be released quicker.
Clients applying for a second charge mortgage are also unlikely to need a solicitor to carry out any legal and conveyancing work, as most second charge applications are conducted by brokers directly with lenders. This prevents any back-end delays and helps to release the funds more quickly, saving both time and money. In some cases, the approval of the first charge lender is also not required to take out the loan, streamlining the process even further.
Similarly, physical valuations on second charges are often not needed as an AVM valuation is more than sufficient in the majority of cases. This is particularly attractive in the current market as securing a valuation can be both difficult and time-consuming, which can drag out the remortgaging process even longer.
As with all financial products, second charge loans may not be suitable for everyone, but for those looking to raise funds to carry out renovations, pay off debt accrued over the pandemic or in need of capital to secure the house of their dreams, second charge mortgages are worth considering as they are a fast and flexible option for borrowers looking to raise money quickly without the penalties that come with remortgaging.