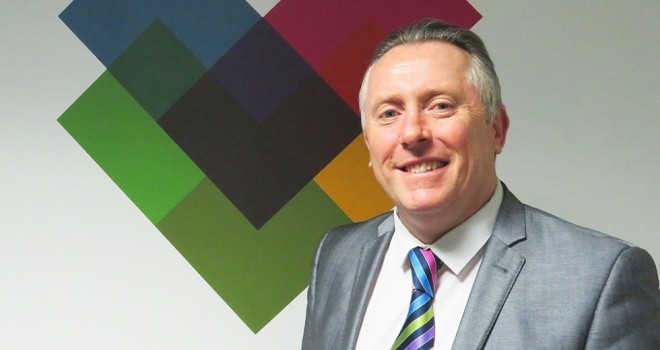 "2022 was always going to be a big year for buy-to-let remortgage activity, but the chances are that many landlords will be looking to capital raise against those increased values"
This was clearly not a 'normal' aspect of the market and, given we are highly unlikely to see landlords benefiting in such a way during 2022, there has been some concern voiced about activity levels, particularly purchasing.
However, there are plenty of positives around buy-to-let, which have led our trade associations to predict another strong year for business, and which should ensure advisers active in this space are kept busy during the months ahead.
The obvious point to make here is about the continued draw of property investment, and its allure in terms of delivering both strong income levels and capital growth. With this being the case, it is not surprising to see landlords looking to add to portfolios and seeking to broaden the range of properties they invest in, particularly in areas such as HMOs or multi-unit freehold blocks.
The facts of the matter are that, through a combination of strong tenant demand and a drop in supply availability, rental yields have forged ahead. Looking at Fleet Mortgages' recent Rental Barometer Index – which covers all regions of England and Wales – it's Q4 2021 data shows yearly increases in yields ranging from 4.5% (Greater London) to 7.9% in the North East.
Overall, England and Wales together comes out at 5.6% which is a pretty good return, especially if you combine it with the capital growth many landlords will have secured on property over the last couple of years.
The same factors driving rental yields higher are those that continue to deliver house price inflation. Increased demand – particularly the case post-lockdown(s) as people weigh up their housing options – coupled with a low supply of homes coming to market, and a tendency not to hit the targets when it comes to new-build properties, means prices have been rising – over double-digits in some regions of the UK.
In the private rental space, can rental yields continue perform? Well, Knight Frank figures for November last year show a 44% increase in new prospective tenants compared to the same month in 2019, while available stock was down 46%. It will not need an economics professor to realise that this is likely to mean strong yields for the foreseeable future.
And existing landlords in particular, are unlikely to be backward in coming forward in terms of access those increased capital values. 2022 was always going to be a big year for buy-to-let remortgage activity, but the chances are that many landlords will be looking to capital raise against those increased values, in order to unlock the money they need for deposits on new additions to their portfolios. Which may well mean we see more purchase activity than many anticipate.
In other buy-to-let areas, we also have positive news. Whereas the lockdown did see something of an exodus from many city centre areas in particular, that trend is now in full reverse. The easing of lockdown measures and the re-opening of many offices and workplaces, will see that trend back to the cities increase even further, and we also have to consider University student returns as well.
Some suggested city centre living was about to end as a result of the pandemic, but Knight Frank in December last year said that rents were up 2.9% in Prime Central London over the year, with rents up 3.7% for Prime Outer London. Again, it shows an increase in demand here, and other cities are also seeing similar rises, especially those which do house a large student/young professional demographic.
The further positive news here of course lies in lender activity, appetite and potentially further new blood coming to market which will only ramp up the competition.
I can think of few other times – certainly post-Credit Crunch – when advisers and their landlord clients have had the kind of product options available to them as they do now. Particularly in the specialist/complex/portfolio/professional landlord arena where pricing, criteria and flexibility has been ultra-competitive, benefiting advisers and the landlord clients they serve.
All in all, the outlook for 2022 in buy-to-let – particularly the more complex parts of it – look incredibly positive. Landlords always have a sense of the opportunity before them, and where they can secure the properties they want, in the areas they require, at the prices they are willing to pay, they will be doing so, and they will be using their existing property assets to help fund their portfolio growth.