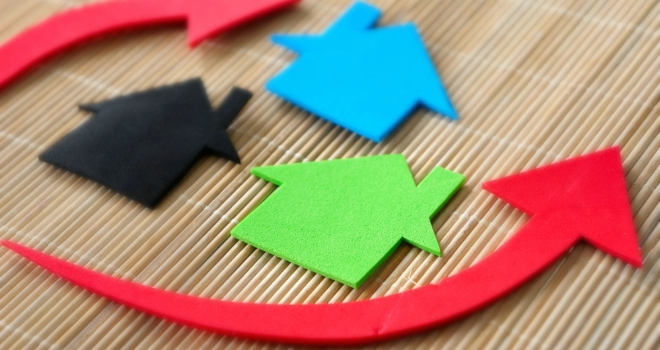 "Given the mood music, about the future trajectory of rates, it makes sense for advisers to be on a full remortgage marketing and advice footing in the months ahead"
Even though the vast majority of UK borrowers currently have fixed-rate mortgages, there are currently hundreds of thousands of homeowners who do not and they are impacted by BBR and subsequent tracker/SVR increases, plus there will be those who are coming to the end of deals over the course of the next six months.
Given the complexity of the situation and the constant changes in the mortgage market there's no doubting they require advice, not forgetting the mortgage borrowers who might be weighing up a move to switch product to a longer-term fix early because they are somewhat fearful of the rate environment they will have to remortgage into when their existing deal finishes.
These are tricky conversations to have for advisers, but judging by our own remortgage instruction levels, they are being had with much greater regularity than earlier in the year.
And, given the mood music, about the future trajectory of rates, it makes sense for advisers to be on a full remortgage marketing and advice footing in the months ahead, in order to deal with an anticipated increase in demand.
Just this month, outgoing MPC member, Michael Saunders, effectively said that he anticipates BBR moving up to 2% next year, in order that the Bank try and get inflation under control.
In a way, I was somewhat surprised at the media headlines this generated, because I think from my point of view, a rise to 2% by the end of 2023 seems absolutely nailed on, especially if inflation keeps on rising as expected. Indeed, would I even be surprised to see BBR at that level by the end of this year or early next? The answer is no.
In that sense, remortgage demand does look likely to grow, because it's clear that changes in BBR act as a catalyst, even if product rates might bear little relation to it. And remortgage activity appears to have been growing for some time anyway.
2021 feels like a very long time ago however, the latest data we have from the FCA on the remortgage market covers the last quarter of last year and is instructive in terms of the amount of remortgage business being written.
According to the regulator, remortgage sales numbered 92,558 in the last three months of 2021, outnumbering all other types of home loans for the first time since Q3 2020.
As mentioned, we are almost seven months on from that time period, but I would suggest that remortgage activity has, at the very least, held steady from that time and has more than likely increased as a result of a number of factors.
Indeed, according to LMS, approvals for remortgages grew by 8.5% in quarter two 2022, having grown by 10.2% and 14.6% in the two previous quarters respectively.
The need to remortgage can stem from many factors. With house values having risen over the last couple of years, many homeowners were remortgaging specifically to release capital; now, however, you sense that there is less focus on this and much more directed at like-for-like remortgaging that delivers payment stability for a lengthier duration.
Whatever the reason for the remortgage, advisers clearly have a significant advantage here, not just in terms of those back-book mid-term clients who might be looking to switch products, but also those coming to the end of deals, and those who are not yet clients but are looking at the headlines and wondering if they are in the best position mortgage-wise.
Remortgage clients are, of course, not just remortgage clients, and alongside the conveyancing recommendation which is a clear income generator and can help steer your clients away from poorly-serviced free legal offerings, a significant opportunity is provided to review the entire financial circumstances of that individual, particularly in areas like protection and insurance, but also other financial and legal products.
Rates are likely to be an ongoing and major story for our marketplace in the months ahead, and it's important that advisers put themselves front and centre when it comes to offering support and advice to those existing borrowers who will deem now is the time to act.