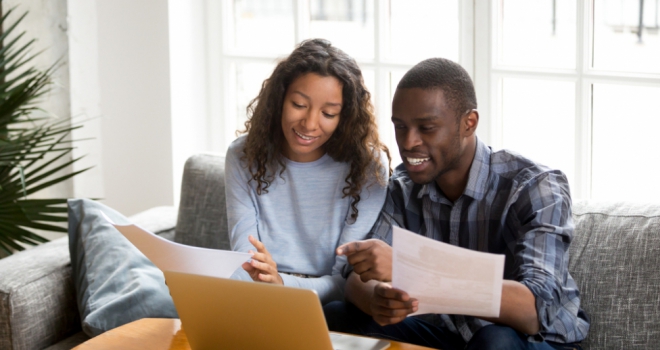 The learning objectives for this article are to:
To gain a deeper understanding of the second charge mortgage market
To be able to dispel the myths that surround second charge mortgages
To identify the appropriate time to offer a second charge mortgage to your clients
To identify what a second charge mortgage can be used for
Over the years the second charge mortgage market has evolved and grown. Pre- COVID 19 figures show a healthy and growing market. According to the Finance & Leasing Association (FLA) in the 12 months up to December 2019, second charge mortgage lending was over £100m per month, with 28,016 new second charge mortgage agreements – an increase of 19 percent. The highest amount of new agreement recorded since 2008. This valued the market at £1.25bn – an increase of 18 percent.
As you would expect, COVID 19 has had an impact on the market with the FLA reporting that across the 12 months to December 2020, 17,109 new agreements were valued at £727m. However, they also reported in December that second charge mortgage business levels had started to pick up again, from its lowest point in May 2020.
Debunking the myths
Prior to the 2008 credit crisis, second charge mortgage companies had earned themselves a bad reputation with regards to lending money to customers that perhaps could not afford it. This is no longer the case. Since the introduction of the Mortgage Credit Directive in 2016, second charge mortgages are now aligned with first charge mortgages and as such all the same MCOB rules apply - here is a link to the FCA policy statement that provides further detail around the changes that were implemented.
Second charge mortgages were once considered a specialist form of funding, however since the new regulations were introduced in 2016 advisers are now required to disclose a second charge mortgage where a customer is looking to raise capital against their existing mortgage. This means that seconds are becoming more mainstream, as the 2019 market figures suggest.
Another myth around second charge mortgages is that they are deemed too expensive. Whilst in comparison to a personal loan, second charge mortgages are more expensive, second charges do offer more flexibility with regards to how much can be borrowed (at Shawbrook we lend up to £500,000) and how long you can borrow the money for – usually up to around 30 years with a second charge. Also, as mentioned above, second charge mortgages are aligned with first charges, therefore fees and charge are comparable with this.
Why consider a second charge mortgage for your customers?
A second charge mortgage could be a fantastic option for your customer. Here are just some of the circumstances when it could offer the right solution:
Your customer has a competitive first charge mortgage interest rate that would be lost if they remortgaged. As an adviser you must look to protect this rate.
Your customer's circumstances have changed and perhaps they can no longer attract the same favourable terms as they had in the past, or they have been declined. Due to first charge mortgage affordability and eligibility criteria, a remortgage may no longer be an option for them.
If your customer has an interest-only first charge, a remortgage would require the entire debt to be repaid on a full repayment basis, which may result in more expensive repayments.
If your customer's first charge mortgage is subject to early repayment charges (ERCs) and they were to remortgage, this could mean additional costs to your client.
Rehabilitation - A second charge can help rehabilitate your customers with a poor credit rating. If you have customers that have historically made their repayments promptly, but have fallen onto bad times, perhaps due to illness or redundancy and have been unable to fulfil their commitments, a second charge mortgage could offer a solution. If the customer took out a second charge and made their repayments promptly, it should help rebuild their credit score, giving them the opportunity to switch to cheaper funding in the future, should they wish to.
They require lending on a short-term basis.
If your customer wants to borrow £25k+. With a personal loan, your client will usually be restricted to borrowing around £25 - £30k.
With a second charge mortgage your customer could borrow to raise money to pay for a tax bill or to consolidate debt –something that may not be available if looking to remortgage.
Your customer is unable to apply for a further advance with their current lender.
What can a second charge mortgage be used for?
The second charge mortgage market is there to offer lending solutions for clients looking to raise additional capital for a variety of reasons. In some cases, these options for additional finance are not readily available via a first charge option. Various lenders allow all different types of uses, so as an adviser you must choose the right product for the right purpose so you get the correct customer outcome.
So, what can a second charge be used for? Whilst most second charges are used for debt consolidation of secured and unsecured credit or for home improvements, there are in fact a number of uses:
- Debt Consolidation
Currently there is a focus from the regulator on what is described as "persistent debt" and how credit companies can look to support clients to reduce this debt. These companies have been tasked with finding a solution to this for their customers. One of those solutions could be to use a second charge mortgage for debt consolidation.
The way debt consolidation works is that the advisor will calculate the cost of their customer's debt by looking in detail at things such as; APRs, monthly costs, fees from personal loans, HP and credit cards and work with the client and lender to redeem and pay off some, or all, of this credit and consolidate with a second charge mortgage. This would then leave the customer with one monthly affordable repayment.
- Home Improvements
Where the client is looking to either modernise or add value to their existing property a second charge could be a good option. This could be the age of the property, growing family size, the expense of moving home. The improvements that a client can do varies from each lender and again you must make sure that you choose the right solution and lender for the client.
- Other uses for a second charge mortgage:
Business purposes
Deposit for additional property purchase (i.e. BTL or holiday home)
Repay a tax bill
Holiday
Medical procedures
Car purchase (maximum term is 5 years)
School fees
Wedding
Gifting money to a child
Transfer of equity
Lease extension
Repay Help to Buy
Conclusion
Due to the pandemic, and as with the residential mortgage market, the risk appetite within the second charge mortgage market has changed. Situations that many customers find themselves in, particularly with regards to income and affordability have changed and the market has reacted to this. Many people have either lost jobs or have taken part in the furlough scheme. Many sectors have been impacted, however the ones that have really felt this are: retail, leisure, travel, hospitality and those who are self-employed and linked to these markets. How customers will be affected after the pandemic will also need to be considered. Payment holidays and government backed loans will have to be repaid, not to mention the impact that these schemes have had on a customer's credit score and credit report. What's good to know however is that lenders and banks are aware and will continue to offer solutions for these customers
The future of the second charge mortgage market will be driven by consumer confidence/demand and adviser education. As the impact from the pandemic is felt, both positively and negatively, professional advice is key. As an adviser you need to understand the full array of options available to your customer and to ensure that a second charge is part of the discussion.
Now complete the questionnaire below to earn your CPD.
To recap, this article has helped you...
To gain a deeper understanding of the second charge mortgage market
To be able to dispel the myths that surround second charge mortgages
To identify the appropriate time to offer a second charge mortgage to your clients
To identify what a second charge mortgage can be used for
CPD