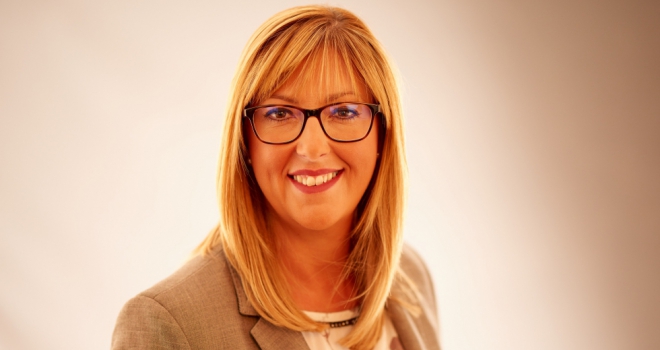 "During April we saw two lenders; Gatehouse, and Foundation Home loans launch 'green' products that are only available on properties that have certain green credentials."
Against a backdrop of rising interest rates and a looming energy crisis, net lending rose by over 50% and with borrowers' appetite for larger and larger loans, lenders began to manage volumes and service levels by adjusting price and criteria.
There was plenty for us to get our teeth into, so let us dive straight into the key changes we saw in the month.
Week one – WC 4th April
Precise Mortgages announced the launch of a new range of residential mortgage products. As part of the launch, the maximum LTV for customers with lower levels of recent adverse will increase to 85%. They will re-introduce their tier 5 widest acceptable adverse products for customers with higher levels of adverse and at a maximum LTV of 80%.
Accord introduced Cascade Score – a brand-new product range relevant to Accord residential new business purchase only (excludes new build properties). Cascade Score product range will be available to help clients who are looking to borrow up to 90% LTV.
Shawbrook extended their digital offering to now cover unregulated bridging with MyShawbrook bridging, following the success of MyShawbrook buy-to-let last year.
Santander changed how they calculate self-employed income and will now be taking an average of the last two years' income figures, or the latest year if this is lower. For existing Santander mortgage customers moving home, underwriters may be able to utilise a more individual assessment.
Pepper Money announced that Help to Buy remortgages now available and portfolio limits have been removed on all their buy-to-let products.
And finally, to end a frantic week, Vida announced a range of criteria enhancements for contractor clients. For the self-employed (including if paid via umbrella company), the weekly rate used is now x 48 weeks. Vida also announced that they are now able to accept day 1 contractors (minimum 12 months in same industry) and Invoices can be accepted where evidencing income from umbrella companies and PAYE.
Week two – WC 11th April
The Mortgage Works (TMW) told us they will be expanding their mortgage offering on 13th April 2022 for incorporated landlords with the introduction of a new limited company further advance offering. The new further advance is available as a two or five-year fixed rate option up to 80% LTV covering a range of product fees. Rates start from 2.94% and 2.99% respectively.
West One Loans are the first lender to introduce a green second charge mortgage for landlords available on properties with an EPC rating between A-C. This new green product is set at their lowest ever rate for buy-to-let second mortgages starting from 5.29%.
Marsden Building Society continue to diversify their portfolio and are entering new markets including furnished holiday lets, expat furnished holiday lets and the First Homes Scheme England.
Newcastle Intermediaries launched a new 10-year fixed rate mortgage product for homebuyers looking for extended payment certainty.
Week three – WC 18th April
Foundation Home Loans launched new two-year Green ABC+ fixed and discount options for residential owner-occupier borrowers. The new green product range, available as part of Foundation's F1 and F2 product range, is for borrowers that are either purchasing or remortgaging a property with an EPC rating between A and C.
NatWest Intermediary Solutions increased the maximum term and age at which borrowers may apply for a residential mortgage. The lender is now offering 40-year terms and a maximum age of 75 years old.
The Mansfield added lending to limited companies and expats to their popular holiday let offer. In addition to expanding holiday let borrower types, The Mansfield are also increasing the maximum LTV from 70% to 75% for holiday lets and maximum loan size to £1million for buy to lets.
Metro Bank made changes to their residential and buy-to-let product ranges. Home purchase 75% LTV products have been reintroduced, with the lowest rate starting at 2.29% for a two-year fixed-rate offer, with a product fee of £999 and a maximum loan size of £1m.
Accord Mortgages announced they have withdrawn their current buy-to-let mortgage range. Their new range will include rate cuts on selected two-year products at 65% loan-to-value of up to 0.09%.
Week four – WC 25th April
TSB have increased their LTI multiple to 5x and raised the income threshold to £50k on Residential applications up to 85% LTV. This applies to employed and self-employed applicants, removing the 4.49x income cap for self-employed.
Molo have temporarily suspended their buy-to-let products citing a delay in capital raising and unprecedented increases in the cost of funding due to spiking inflation.
Accord Mortgages have launched a new range of products for residential borrowers wanting to do a product transfer, which includes options with cashback, to give brokers and their clients more choice when their mortgage matures.
Gatehouse Bank have today introduced a new range of 'Green' products for UK HPP & UK BTL.
Bluestone Mortgages have reduced the rates across their Help to Buy range to provide further support to a growing number of customers with complex credit. The Help to Buy products are available across all of Bluestone's credit tiers at up to 75% LTV on a five-year fixed rate.
Wow, it was a busy month and in the torrent of activity there were several changes that deserve highlighting. During April we saw two lenders; Gatehouse, and Foundation Home loans launch 'green' products that are only available on properties that have certain green credentials. There are more than enough great reasons for us all to improve our green credentials but it's great to see lenders offering tangible benefits.
To stay on top of all the latest changes brokers can sign up to Knowledge Bank to receive all the criteria changes across the lending spectrum.