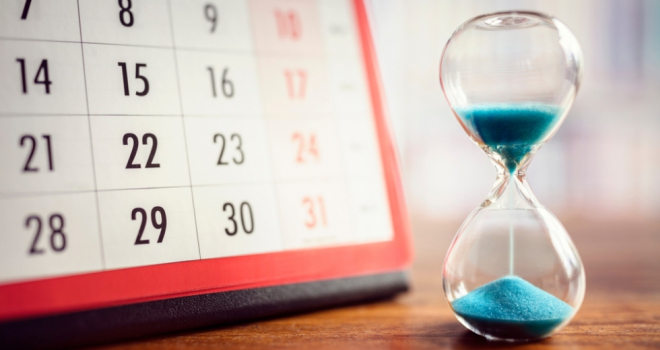 "Many of these products are simply not 'match fit' for large numbers of borrowers, specifically when it comes to pricing but also in terms of fees and charges."
Anticipating where the housing market might be heading is a tricky business at what might seem the most benign of times, let alone when the uncertainty swirling around the UK economy is at something akin to fever-pitch.
It's been interesting to view how the mortgage market appears to be reacting to this uncertainty, with just recently a number of lenders upping the number of longer-term fixed rates on offer, to possibly tap into a feeling from borrowers that they should be going for payment certainty, given the current economic/political situation.
Whether there is a strong demand from the UK borrowing public for such products however remains to be seen. I've lost count of the number of times various stakeholders, politicians and commentators, have attempted to push long-term fixes in order to cut down on mortgage payment uncertainty. The fact is that (as they currently stand) many of these products are simply not 'match fit' for large numbers of borrowers, specifically when it comes to pricing – although that has got more competitive – but also in terms of fees and charges.
Advisers have therefore tended to veer away from these types of long-term fix recommendations unless the borrower appears adamant that they want to go down this route. Indeed, it may seem a further bridge too far for the advisory community to recommend 10/15-year products, when they have been less than enamoured about five-year ones.
That doesn't seem to be stopping more lenders from moving into this territory though, and even with larger ERCs, we may well find a growing number of borrowers – particularly through this year and next – who might want to fix for the foreseeable future in order to get over any economic hurdles and obstacles.
What might that mean for advisers in terms of their ability to reconnect with clients regularly? Well, it might mean trouble especially if you are only recommending on the mortgage and nothing else. I would suggest that few advisory practices could survive today on the mortgage advice alone, let alone with a growing number of clientele only coming back round say every five/10 or 15 years. That's clearly unsustainable.
However, that ability to keep in constant contact with a client is clearly not just confined to the mortgage advice. For instance, we have had a record month at the business in terms of instructions and, while we can put some of this down to an increase in adviser registrations and users, we're also seeing more advisers providing conveyancing advice to the client, along with (we assume) other ancillary sales such as protection, GI, legal services, and the like.
We know only too well, in our own sector, how little most clients tend to know about conveyancing, let alone picking a trusted firm to carry out the service on their behalf. It's always been the case that advisers are in the best position possible in order to provide conveyancing advice and a recommendation, but for some it's simply been a question of prioritising this advantage and making sure the client was aware the service was on offer. Increasingly, that's happening, and clients want to go with their advisers' advice in this area – it also of course means that the adviser is able to keep that constant contact, which could be vital if longer-term fixes become more of the norm. And this is pertinent across the range of other products and services a mortgage client will need.
The market is constantly shifting and reshaping itself, but the opportunities for advisers – especially with conveyancing – have not really changed. It's still about providing the advice and making sure the client is clear on the range of services and products you can provide.