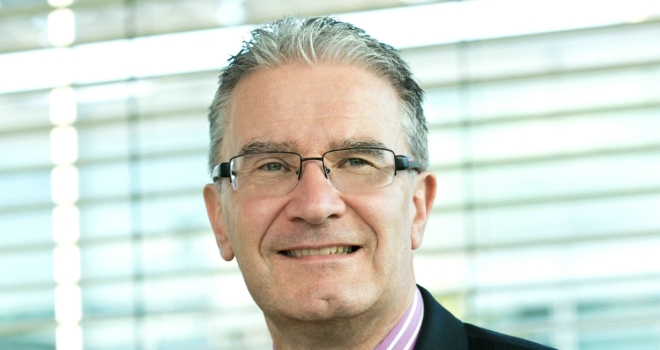 "There is an opportunity to go further in the high LTV space"
For September that house price figure was just shy of £258k, leaving a 5% deposit level of just short of £13k.
A significant amount of money in anyone's business and it remains a fact that saving for a deposit is the biggest barrier to home-ownership, particularly if you are also seeing a significant amount of your money taken by rental costs, but also in terms of the increased cost of living.
In that sense, it is interesting to have seen the recent drop in inflation, but of course, despite the Government attempting to paint this as some sort of 'tax cut' what it actually means is that prices continue to go up, just at a lower pace.
For those wanting to get on the ladder therefore, it's imperative that we as a mortgage industry continue to up the number of product options for those who only have a 5% deposit. Indeed, I'm of the opinion that – with judicious use of mortgage insurance - lenders could also be providing 96/97/98% LTV products,
However, 95% LTV is the 'standard' and I'm pleased to say we've seen a continued jump in product numbers from last month. From last month's 169, we now reach 184 5% deposit products, and given we were at 143 in early August, that is a real positive, and perhaps shows you a greater appetite to lend at this level from more lenders.
The product split remains heavily in favour of fixed-rate products with 165 fixes – up from 151 - and just 19 variable options, although this was also up by one.
Vernon's lifetime discount product continues to lead the way at 5.4%, however Beverley continues to offer its three-year discount at 5.54%, while in the fixed-rate market, we have a product only available north of the border, Scottish Building Society's 5.59% five-year fix. For those products available nationwide, Yorkshire Building Society's 5.63% five-year fix is a slightly better rate than the equivalent table-topper last month of 5.69%.
The best two-year fix available nationally however is considerably higher – again Yorkshire with a 6.19% offering, and this is interesting in the context of the recent data from Twenty7tec for September which said nearly half of all fixed-rate adviser searches were for two-year terms.
I suspect this has much to do with an anticipation, perhaps an expectation, that in two years' time - when inflation has hopefully come down significantly – we might be looking at a different rate environment to the one we have now. Essentially, people
appear to believe that taking a higher rate over a shorter-term will allow them to secure a much lower rate in 2025.
That is certainly interesting in the context of a 5% deposit borrower who can only access a rate of 6.19% on a two-year fix at present. Especially, when set aside the opportunity to go for a lifetime discount or a variable product which is currently cheaper and should, for example Bank of England Base Rate fall, come down as well.
I suppose there are those who want payment certainty, and may well fear that variable rates could still rise further, although it appears to me that, even if we're not at an interest rate peak just yet, we are perhaps only a 0.25% rise away from it.
The wider point here is that all the best 95% LTV rates are still some way above 5%, and while other lower LTV products appear to have shifted further downwards rate-wise, we're not really seeing a corresponding fall in rates at the higher LTV level. Albeit as outlined above we have seen some slight falls.
It means that pound-for-pound it is still those with much larger deposits who are going to be paying significantly less per month for their mortgage than those who require a higher LTV product.
No surprises therefore, that the Bank of Mum and Dad/Grandparents is still in high demand – recent research from Legal & General and the Centre for Economics and Business Research reveals that two-thirds of all parents/grandparents over 55 have provided cash to help younger family members buy a home.
However, what we can't do is neglect those who are unable to access such family largesse, who don't have that luxury, but are still good borrowing risks and have a 5% deposit. Historically, millions of people have been able to buy a first home with a 95% LTV mortgage, and there is no reason why this generation shouldn't have the same opportunity.
The fact we are seeing an increase in high LTV products is positive, and I hope this is continued. However, there is an opportunity to go further in the high LTV space, and hopefully to also bring pricing down to aid affordability and to support the many thousands of wannabe buyers who would like to turn a property dream into reality.