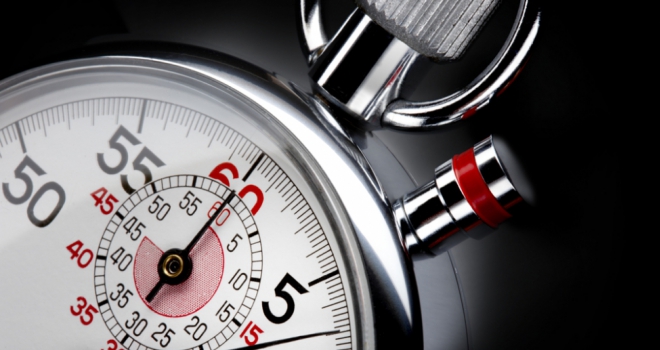 "A case can only move as quickly as its slowest participant, so getting the right legal teams onboard quickly is vital."
When a client needs fast finance, bridging loans have long been the standout option. If there's a tight deadline, for example, because they have picked up a property at auction, then bridging loans can really excel in delivering the required funding within a very short timeframe.
A quick turnaround isn't a given though. Completing a case speedily doesn't happen by accident; it is the result of everyone involved in the case coming together and understanding what they can do to ensure rapid progress can be made at each stage.
As a result, there are important factors that brokers need to bear in mind if they want to help their case to proceed as quickly as possible.
Going down the legal route
One of the most fundamental elements to the speed of any bridging transaction is the legal side of the case. All brokers will have had experience of cases that were held up at various points because of problems developing with legal aspects in the deal.
That is why it is so crucial to have good, experienced legal teams engaged by both parties in the transaction.
There is simply no substitute for experience and knowledge when it comes to these cases. If the legal firms have a solid track record in this industry, then they are far less susceptible to the avoidable hold-ups and delays that are all too common when less agile legal firms are employed by either party.
A case can only move as quickly as its slowest participant, so getting the right legal teams onboard quickly is vital.
Getting the right information in place
But having them signed up is only the start - they can only be effective if there is proactive communication between everyone involved, from the client and broker to the finance provider.
Brokers play a vital role here, ensuring their clients are clear on what the lender needs and this information is provided in as timely a manner as possible. As a lender we believe prioritising early client contact is vitally important; introducing them into the conversation as early as possible often produces excellent results in terms of conversions, and equally helps with that fast tracking of information flow.
While it's true that bridging underwriters do not need the full scope of information that may be necessary with a traditional mortgage, the information they do need is absolutely essential.
In the end, a case cannot progress without that information being supplied, and having it all in place from the outset cuts out the risk of delays caused by having to chase up those details.
Where's the exit?
With short-term finance, a crucial consideration for any borrower will be the exit strategy. These aren't loans that are gradually paid off over decades, but cleared within a year or so, making it vital for clients to have a good idea of how they are going to go about it.
From experience we know cases where the applicant is realistic about the exit strategy are more likely to be processed quickly, and handled positively to boot.

Having a fallback option, a plan B for paying off the loan, can prove particularly useful here. If the lender is confident the client has considered their options properly, and could rent out the property on an ongoing basis rather than sticking steadfastly to a sale as their sole exit strategy, that can help the application proceed more swiftly.
The survey and valuation
A survey and valuation are an integral part of any property transaction, irrespective of the form of finance being utilised. However, it can also be the biggest sticking point when it comes to getting the case completed quickly, at times adding weeks to the timeline of the case.
It doesn't have to be like this however. One of the big drivers when we were putting together our Fast Track proposition was a desire to cut out these unnecessary survey delays, to make better use of automated valuation models and a streamlined legal process to ensure the valuation side moves quickly.
We have seen the Fast Track service cut weeks off of the timescales for eligible cases, with an average turnaround time now of just 41 days.
The fundamentals of a fast completion
When it comes to bridging finance, speed is so often a priority. Clients will need brokers to pinpoint lenders who can not only deliver the required funding at a competitive price, but also ensure the funding arrives as quickly as possible.
That's why it's so crucial for brokers to recognise the lenders who are best placed to deliver on their word, and ensure that, even when deadlines are tight, the right funding can be provided.
By getting the fundamentals correct from the outset, and working with the right partners, brokers can ensure their cases also reach the finish line at a suitable speed.