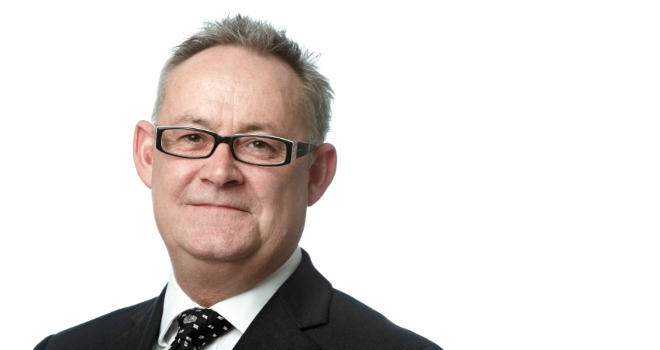 " It is important that the industry innovates and evolves to meet the changing market conditions – and RIOM is doing just that."
Retirement interest only mortgages may have only just made an appearance into the mortgage sphere after the FCA's recent announcement that it is enabling a new breed of products to improve access to borrowing for some older homeowners. However, for such a relatively new innovation, the concept and delivery are already making significant waves in the industry.

Previously, similar products required a qualification and license to sell them, but the recent FCA ruling has opened the market to new ways of working. Lenders no longer need to restrict these products to advisers qualified to give equity release advice and as a result, lenders including Nationwide, Legal & General, Hodge Lifetime and Vernon Building Society have all launched products into this market.
An ageing population
Designed to broaden the lending solutions available in retirement, these products are likely to see a rise in availability to coincide with an ageing population.
It is no secret that the retired – and retiring – population is one that is growing. The ONS recently reported that retirees account for 18% of the 65.6 million UK population. With this overall figure expected to swell to 74 million by 2039, the percentage of retirees will also expand. It is clear then that as an industry we need to ensure the needs of this dynamic group are being met.
The FCA's decision to redefine RIOM as standard mortgages will undoubtably boost the market then, enabling borrowers to unlock equity, downsize or pay off maturing interest-only mortgages. It will also allow consumers to continue paying monthly interest payments until they die or go into long-term care.
Whilst all of this sounds very positive, there are some larger market issues that need addressing to ensure the product can really hit the ground running and truly help the likes of customers who are in need of these innovative solutions.
Bedding in period
Due to the relative new launch of these products, they are very few and far between. Only a select number of lenders actually offer them. Likewise, the availability of these mortgages are currently prohibitive for the majority of 'ordinary' borrowers. Sales of these types of mortgages will be dependent on the affordability on pension income for many borrowers.
Whilst we cannot deny that RIOM is a very innovative proposition for brokers and clients alike, it will certainly require a settling in period before it becomes mainstream.
Evolve and adapt
With every single client and mortgage application different, it is important to provide context behind the lending solutions available to them. Both equity release and RIOM products provide valuable solutions.
The onus is squarely on the shoulders of lenders and mortgage clubs to provide these solutions. It is important that the industry innovates and evolves to meet the changing market conditions – and RIOM is doing just that. The appetite is certainly there from borrowers and many brokers are keen to offer this solution to clients. It is just a case of ensuring innovative solutions are given the platform they need to cater for its intended customers.