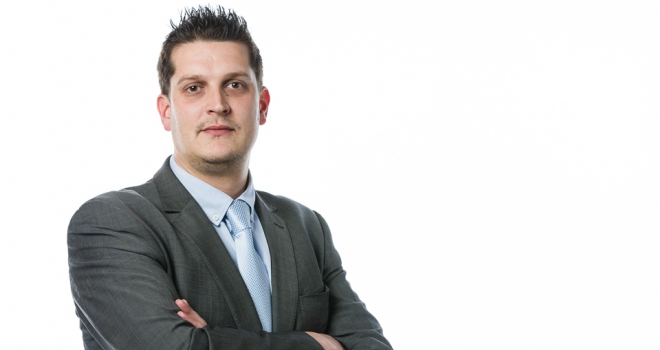 "Consumer Duty is an initiative which needs to be carefully embedded in all consumer facing businesses."
Consumer Duty has been a hot topic of conversation for much of the mortgage market over the course of 2023 and will remain a key focal point over the rest of the year and beyond for all firms operating across financial services.
I say this on the back of the FCA making its first public Consumer Duty intervention after asking nine banks and building societies to provide value assessments on their saving products. This action follows concerns that interest rate rises are not being passed to customers and their savings accounts. In July, the FCA issued a 14-point action plan to ensure banks are offering better savings rate deals.
The FCA says it will analyse the information banks and building societies have provided and publish an update later this autumn, including any steps it might take if it identifies any areas of concern. The assessment follows the introduction of Consumer Duty in July 2023, which requires firms to ensure the products and services across their range deliver fair value to their customers and act if they do not.
This announcement serves as a timely reminder to firms about the seriousness of this directive and how action is required to meet relevant requirements. When it comes to the mortgage intermediary space, it also emphases the importance of the role played by a host of service providers in supporting adviser firms in the planning and delivery of their Consumer Duty responsibilities.
Inevitably, technology will be at the forefront of this support package. One Mortgage System, as a business, has worked closely with a number of intermediary firms to integrate functionality which will help them to not only comply with the new regulations but also enable them to better collate relevant information from a compliance and delivery perspective, as well managing their client records more effectively.
We've also recently put additional functionality in place to further enhance this journey for our users and their clients. This includes features such as a customisable area for bespoke Consumer Duty questions, automated client review tasks, the introduction of stage progression times, a set of vulnerability questions, an essential internal Consumer Duty check list and an interactive client survey. In fact, since 31st July, 85% of OMS clients now use the client survey function with a 95% completion rate of these surveys by clients that receive them.
Consumer Duty is an initiative which needs to be carefully embedded in all consumer facing businesses. This should involve a fluid engagement and reporting process which centres around how the right customer journeys can be followed, how the data is captured, how it's stored and how its interpreted. As such, it's up to tech partners to carefully assess how we can establish extensive programmes to help users to not only tick those all-important compliance boxes but to also put them in a position to be able to use the information to improve their service standards and build even stronger, longer-term client relationships.
It obviously remains early days for firms in terms of gaining a full and detailed understanding of the new rules. But there is certainly no harm in advisers posing questions to their service providers and tech partners around how they can help support the core Consumer Duty principles to deliver the right outcomes for their clients and for their business. It's all about continuous improvement and working with partners who can provide additional support which helps intermediary firms to evaluate the measures they already have in place and also deliver the next steps on this journey. And this is a combination which will prove vital in ensuring that their systems and controls are affecting the change the regulator is looking for and in providing all the right answers for all their clients every step of the way.