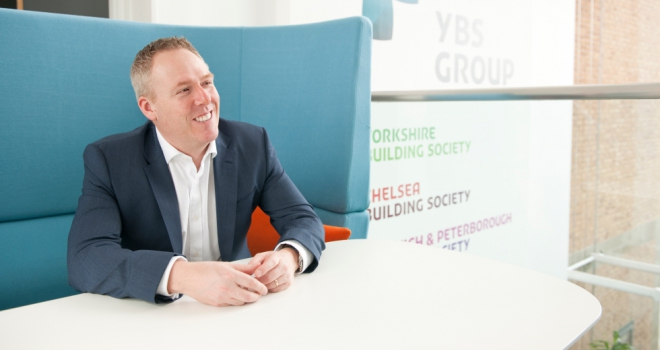 "Lending to borrowers with lower deposits has traditionally been a vital part of a fully functioning mortgage market"
There has been a gradual easing in the price of mortgages for those with small deposits in recent months, typically popular with those looking to buy their first home or move up the property ladder.
Between May and June this year, rates for two-year 95% loan-to-value mortgage deals dropped from 4.11% to 4.06%, according to Moneyfacts, whilst the average for a five-year 95% deal reduced from 4.49% to 4.43%. For us at Accord, rates on our newly launched range of 95% mortgages start at 3.60%.
Lending to borrowers with lower deposits has traditionally been a vital part of a fully functioning mortgage market and there are signs that the mortgage market for those with 5% deposits is improving, no doubt driven by the demand in the market and the problems faced by first-time time buyers and second-steppers in getting on to and moving up the property ladder.
This has raised questions around the potential impact lending on 95% mortgages could have on the wider economy.
It's fair to be mindful of this issue, however, what also should to be taken into account is the considerable lengths mortgage providers like Accord go to ensure we are lending sustainably. After all, lending irresponsibly is not in anyone's interest, least of all the mortgage lender and the borrower.
We recognise the importance of responsible lending and we have a range of checks and balances at Group level which ensure we have a healthy and balanced mix of all LTVs. These include monitoring and actively managing the proportions of mortgages written at each LTV level to ensure the mix remains in line with our objectives. We undergo extensive loss modelling, forecasting on future pricing, stress testing and capital management systems to protect ourselves and our borrowers.
In relation to individual applications, before we agree to lend, we make comprehensive assessment of each borrower's capacity to afford the monthly repayments.
At a wider market level, the Mortgage Market Review made affordability models and stress tests mandatory within the lending process to ensure mortgage providers are lending amounts which are appropriate and affordable to individual borrowers. This not only means a borrower must be able to afford their mortgage in the current economic climate, but also if interest rates begin to rise.
These various macro and micro check and balances are designed to ensure sustainable mortgage lending, and whilst the Bank of England has hinted it is an area it is monitoring, it conceded there were no major causes for alarm just yet.
In a low-margin market, there is a risk in the introduction of new restrictions, such as additional capital requirements for higher LTV lending: preventing housing market growth as a result of squeezing affordability by pushing up the price of mortgages even amongst mutual lenders like us, who seek to protect rates as far as possible.
This could ultimately limit the number of borrowers who can get on to the property ladder, inadvertently undermining all the support government has tried to give first-time buyers via Help to Buy and encouraging home building. We want to help people who can afford it to buy the home they want – and putting restrictions on this could disadvantage the younger generation when it comes to homeownership.