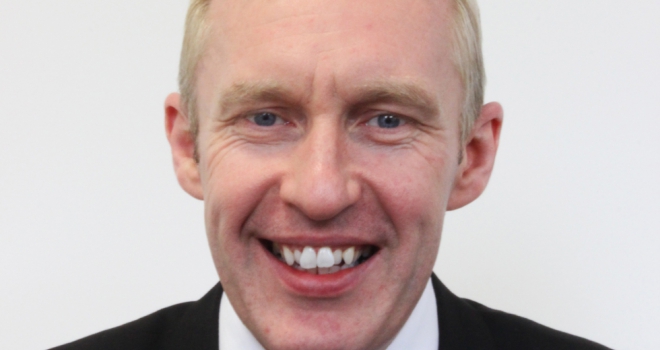 "Many lenders operating within this space will have slightly differing criteria but the most successful ones are still driven by manual underwriting."
The word specialist is an all-encompassing one but when it comes to the modern mortgage market, what does this really mean?
For me, this relates to borrowers, or borrowing scenarios, which don't quite fit with the stricter lending criteria of high-street and mainstream lenders. This may seem a strange thing to say coming from a lender with a committed high-street presence – albeit on a very local basis – but a modern building society needs to look beyond traditional and regional lending boundaries.
In times gone by, building societies were arguably the most mainstream of lending institutions. However, we have evolved with our customers to offer the types of products which reflect shifting social demographics and borrowing requirements. Patterns of borrower incomes have become more complicated, driven in part by the growth in self-employment and contractors, plus an aging population with more people working for longer.
There are many other contributing factors, including a variety of life events which could impact a borrower's financial position. Minor credit defaults are ones which can quickly become historic and the impact of this on future mortgage lending could become significant over time. Other borrowing scenarios continue to be deemed 'too risky' by mainstream lenders which means that the emphasis on specialist lending will only escalate.
This is reflected in a recent report from UK Finance which suggested that specialist lenders once again saw strong annual growth. It outlined that, in this changing environment, lenders who have more bespoke, often manual, underwriting processes are well placed to help such customers. The best example of this being in the later life sector (borrowers aged 55 and over) of the mortgage market, which saw the highest proportion of growth compared to any other sector.
In addition, Bluestone Mortgages' 'Specialist Lending Tracker' found that over half (52%) of mortgage brokers believed that the specialist lending market would grow by at least £1bn over the next six months. Over a third of mortgage brokers (34%) said they had referred more than a quarter of their client base to a specialist lender over the last 12 months. One of the primary reasons for these referrals was because they fell outside of mainstream lending criteria, with over half (53%) of brokers stating this. Other reasons why brokers referred their clients to a specialist lender included irregular and multiple income streams (43% and 42% respectively) and clients with impaired credit history (42%). Only one in 10 brokers (9%) believed that high-street lenders have become more understanding towards non-standard borrowers and some 94% of brokers said that they were likely to refer their client to a specialist lender if a high-street lender rejected them.
These are strong statistics which highlight opportunity and areas where smaller; more flexible lenders really come into their own. Many lenders operating within this space will have slightly differing criteria but the most successful ones are still driven by manual underwriting. Through this process there is far less chance of a case being immediately written off and not caught up in a tick box mentality and/or a computer says no attitude. Vital components when lifestyles and borrowing habits are constantly changing.
The specialist mortgage market will further develop in many ways, shapes and forms, driven largely by the building society sector. And these are the type of lenders which mortgage advisers should continue focusing on when looking to provide solutions for these types of clients and a valuable boost to their business.