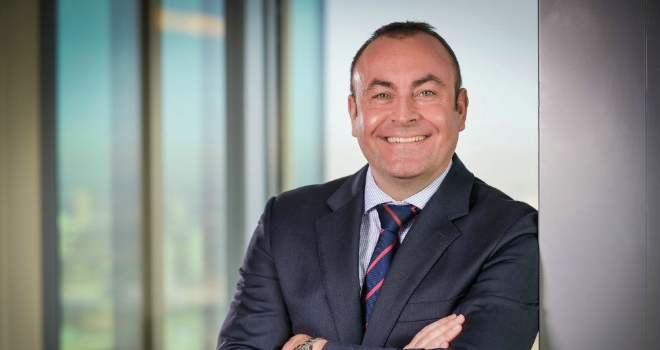 "The challenge for all homebuilders and the new homes industry remains finding ways to grow in a relatively flat market where the main competition is second hand housing. "
Within the mortgage market we are often consumed with products, pricing, competition, service and tech advances – all of which are massively important in our day-to-day working lives. Although when taking a step back, these would all amount to far less if housing stock was to significantly dwindle. So, let's spare a moment to consider the housebuilders and developers, and how the current market is affecting them. As, in time, this will have a knock-on effect on us all.
The UK has long been obsessed with homeownership and house prices. Those of a certain age may well have been fortunate enough to have benefited from huge price increases. Some less fortunate ones – timing wise at least - may have bought and sold at less opportune moments. Many others continue to sit on the sidelines still waiting for the chance to achieve their homeownership aspirations.
Let me now ask you a question – how many new housing developments have you noticed over the past few months?
We've all read about government plans announced in the relatively recent Autumn and Spring statements to bolster affordable housing levels, funding lines and new home targets. So are we now starting to see them being put into practice?
The construction sector was badly hit by the cold weather experienced over the latter part of the winter, especially from the 'Beast from the East'. However, the latest trading updates from various leading housebuilders indicate that they are performing well and on course to deliver strong financial performances.
Barratt Developments was reported to have increased sales over the opening months of 2018. The group's forward sales, including joint ventures, stood at £3.29m and 13,655 plots for the calendar year to 6 May— an increase of 2.5 per cent terms from May last year. Excluding joint ventures, and counting sales of homes wholly owned by Barratt, forward sales stood at £3m, an increase of nearly 4 per cent on the same period last year
In addition, Countryside recently announced that it had defied the challenging UK housing market in the six months ending in March, reporting increasing margins and rising profits. The housebuilder said its half-year profits rose 14 per cent year-on-year to £80.6m, while revenues grew by 7 per cent, boosting its operating margin by 0.9 per cent.
And it's not just the larger players who should be adopting a positive outlook.
The Ministry of Housing, Communities and Local Government (MHCLG) recently pledged to improve competition in the housing market and make it easier for smaller builders to grow as part of its overall strategy. The promise was introduced following an overhaul of the MHCLG departmental plan – just six months after the last edition was launched. MHCLG's top priority in the plan is to "Deliver the homes the country needs" with targets of building a million homes by the end of 2020 and half a million more by the end of 2022. It outlined the belief that increased competition and productivity in the construction sector, including greater use of smaller builders and more innovative methods, will help it get there.
The concentration of support for smaller housebuilders is a welcomed move and if this additional help is delivered in the right way it could prove to be a real short in the arm for such firms across the UK and the construction sector in general. The challenge for all homebuilders and the new homes industry remains finding ways to grow in a relatively flat market where the main competition is second hand housing. However, there is certainly plenty of optimism amongst the housebuilding community, an important factor which bodes well for lenders and the intermediary market moving forward.